,
Arina Fedorovtseva helped Fenerbahce reach the semi-finals
The Russian volleyball player became the most valuable player in the return quarterfinal match.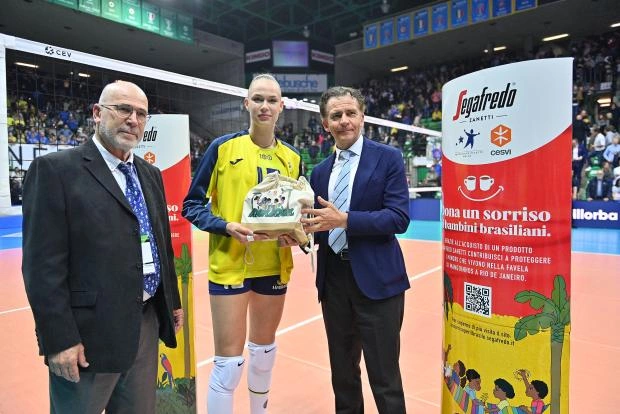 Turkish "Fenerbahce", which stands for the Russian volleyball player Arina Fedorovtseva, reached the semi-finals of the Champions League.
In the return match, the team from Istanbul lost on the road to the Italian "Imoko" - 2:3 (25:23, 25:15, 23:25. 20:25, 13:15). Fedorovtseva scored 13 points and was recognized as the best player in the match.
Since the Turkish women won the first match more big - 3:0, they advanced to the next stage.
In the semi-final, Fenerbahce will play Turkish Vakifbank on April 4-6 and 11-13.