,
Nadal: "I don't know when I'll be back, if I knew I would have said so"
The Spanish tennis player, who is recovering from a lumboiliac bone injury, said he has increased his physical activity, while not specifying whether to wait for his return at the Master 1000 tournament in Monte Carlo.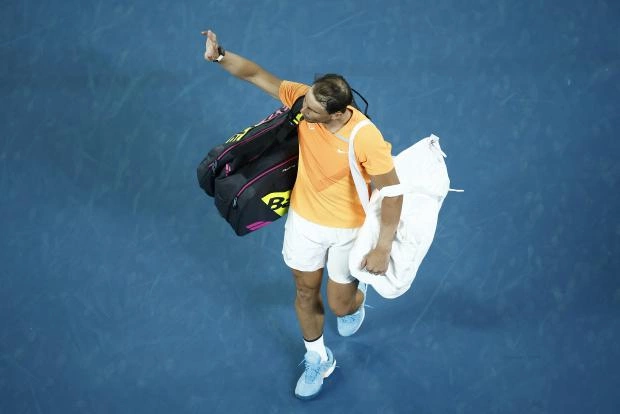 Spanish tennis player Rafael Nadal, currently world No. 13, explained on Monday that he is "going his own way" in terms of recovering from an injury sustained during the last Australian Open, without specifying when he could return to competition.
"I don't know when I'll be back. If I knew, I would say so, but since I don't know, I can't say it," he told the media in Palma, before attending the first prizes of the Rafa Nadal Foundation.
Nadal, however, did not say that his return could take place at the Masters 1.000 tournament in Monte Carlo, where he is registered, because "if it were true" he would have confirmed this and added that everything would be known in the coming days.
The 22-time Grand Slam winner suffered a lumboiliac injury last January during his second Australian Open match, missing the first two Masters 1000 events of the season in Indian Wells, where he finished second. in 2022, and Miami, bringing him out of the ATP 'Top 10' for the first time since 2005.