,
Rob Wilkinson vs. Thiago Santos begins the 2023 PFL season
The 2023 season promises to be the most stellar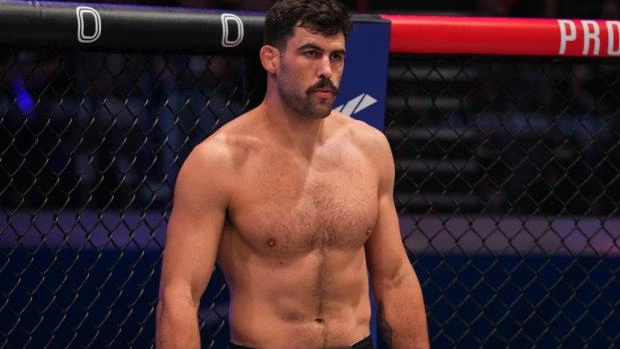 After an exciting 2022 season filled with devastating knockouts, stunning upsets and thrilling victories, the Professional Fighting League returns for what promises to be its most stellar 2023 season to date, beginning with PFL 1 this Sunday, April 2, from Las Vegas.
As the dust from the 2022 season settled, Australian Rob "The Razor" Wilkinson rose to the top of the triumphant standings, winning the bantamweight title and $1 million in prize money after his incredible knockout of UFC veteran Omari Akhmedov in the PFL championship final in New York City.
Wilkinson will go right back to work, headlining the PFL 1 card against promotion newcomer Brazilian superstar Thiago Santos, a ten-year UFC veteran and one of the most dangerous bantamweight fighters in the world, with a record of 22 wins - 15 of them by brutal knockouts.
After being pushed to the limit several years ago by reigning UFC welterweight champion Jon Jones and losing to him by split decision only, Santos will be looking to make a name for himself in the PFL with a convincing win over reigning champion Wilkinson.
One of the event's headliners will be former UFC lightweight title challenger Marlon 'Magic' Moraes, a highly skilled Brazilian fighter who will face the always interesting 2022 PFL featherweight champion Brendan Lugnane in a fight not to be missed.
Polish ten-year UFC veteran Krzysztof Jotko will make his PFL debut against wily Irishman Will Fleury, while 2022 PFL bantamweight favorite Bubba Jenkins, the runner-up, will face another veteran, Chris Wade.
2023 is shaping up to be the biggest year in PFL history, thanks to the recent launch of PFL Europe and the announcement of an upcoming pay-per-view Super Fight section, including a partnership with boxing megastar and influencer Jake Paul, who has signed a contract to fight in MMA under the PFL banner.
PFL 1.
Main Card:
Rob Wilkinson vs. Thiago Santos
Brendan Lawgain vs. Marlon Moraes.
Krzysztof Jotko vs.
Movlid Khaybulaev vs. Reggie Kudo
Bubba Jenkins vs. Chris Wade
Preliminary Card:
Martin Hamlet vs. Mohammad Fakhreddin
Josh Silveira vs.
Alejandro Flores vs. Daniel Torres
Joe Sungbin vs. Jesus Pinedo
Delan Monte vs. Ty Flores
Corey Hendricks vs. Imp Kasanganai.