,
Jermaine Franklin: My goal is to knock out Anthony Joshua
Their fight will take place on April 1.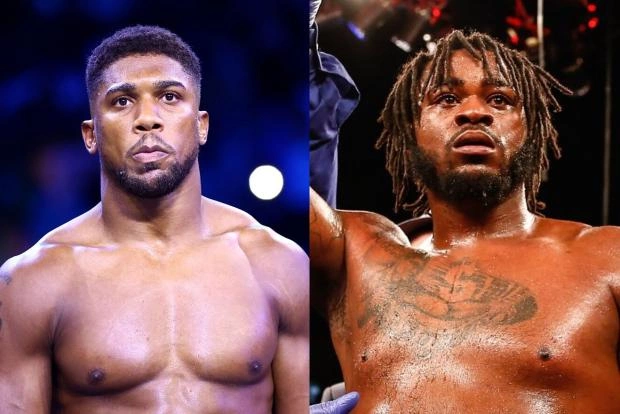 Jermaine Franklin will face Anthony Joshua in the main event of the O2 tournament in London on Saturday, April 1. Ahead of the tournament, Franklin said his goal is to knock out the former two-time British heavyweight champion.
In his previous fight in November 2022, Franklin (21-1, 14 KOs) made his British debut at OVO Wembley Arena in London, where he suffered a majority decision loss to Dillian White. Joshua (24-3, 22 KOs) last fought in August 2022 in Jeddah, Saudi Arabia, where he was defeated by a split decision in a rematch against reigning unified heavyweight champion Alexander Usik (20-0, 13 KOs).
"They say his career is on the line. For me, everything is on the line," Franklin said. "That's how I feel about every fight. I've been boxing my whole life, and I don't get nervous about it. If you're nervous, then you're in the wrong sport. They probably look at me like I'm a wimp who got dumped or something, but they're in for a rude awakening. My goal is that I want to be a unified world champion. I just want to help boxers. I love the sport and I want to continue to help other fighters grow. I want to give back to the sport what it gave me."
According to Franklin, the circumstances surrounding this fight are very different. The boxer continues to improve his skills and has learned several different techniques and methods of attack.
"Get ready to see a new and improved Jermaine Franklin. Fans will see me come out and fight much better than the Dillian fight. It's time for people to take me seriously. This is my new dawn. It's my time to assert my rights. I want to kick his ass, that's my goal.
Joshua's undercard bouts against Franklin will feature British heavyweight champion Fabio Wardley (15-0, 14 KOs) and American Michael Polite-Coffey (13-3, 10 KOs) battling for the vacant WBA continental title. Also, European middleweight champion from Italy Matteo Signani (32-6-3, 12 KOs) defends his title against former British and Commonwealth champion Felix Cash (16-0, 10 KOs). Plus, Milwaukee, Wisconsin native Austin Williams (13-0 9 KOs) and River Wilson-Bent (14-2-1, 6 KOs) of Coventry will fight in a ten-round middleweight bout.