,
Andrei Rublev admired the training of Carlos Alcaraz
The Spaniard Carlos Alcaraz makes an impression on his own and others.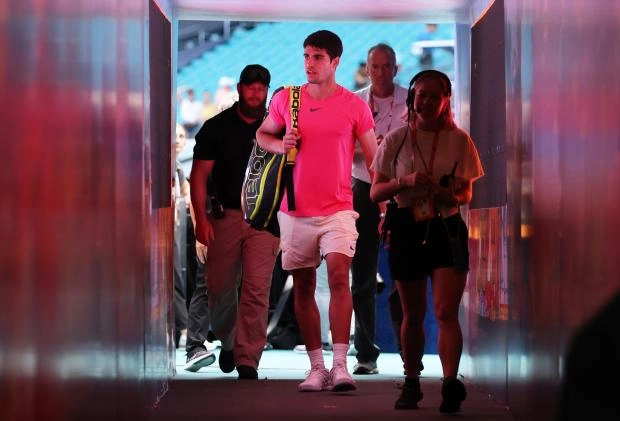 World No. 1 Spaniard Carlos Alcaraz trained ahead of the match in which he defeated Tommy Paul on Tuesday, followed by Rublev to do his workout. At the crossing, they had a funny dialogue, which was captured by ATP cameras. Tennis players have shown how they appreciate each other. But most of all admiration causes Alcaraz.
"What is it, dude?" an impressed Rublev said to Carlos as they shook hands. The Russian was surprised by the level of Alcaraz in training. Especially because of the power and accuracy of his forehand, which is one of the greatest assets of both players. "No mistake," Andrei congratulated him.
"I'm trying to be like you, punch her with a right hand," said Carlos Alcaraz. To which Rublev cheerfully replied: "If you were like me, you would be number 8 or 9 in the ranking."
The semi-final matchup between Carlos Alcaraz and Yannick Sinner at the Miami Open 2023 is scheduled for April 1st.