,
Gaethje vows to leave UFC if Conor wins title shot over Chandler
The American fighter believes that the Irishman, after a long break, should make a longer journey to the top.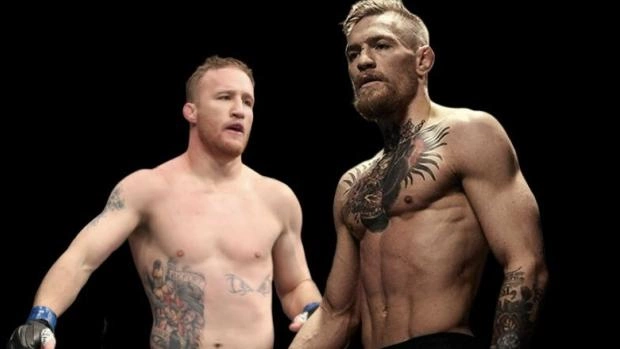 The first rival of Conor McGregor after a long break will be the American Michael Chandler.
At the same time, information was heard from the bowels of the UFC that if the Irishman wins, he can immediately get the right to fight for the title.
Another top lightweight Justin Gaethje reacted sharply to this, according to whom Conor did not deserve such privileges in any way and had to go through several fights to the title holder.
The American even promised to leave the sport if the Irishman still gets the title fight after the success in the duel with Chandler.
Here McGregor could not restrain himself and answered Justiu in his usual manner: "This brainless fool got the title thanks to a single victory over Chandler. And yet he will drop everything and retire if I get the same. Classic Gaethje's bird brain. Two attempts to become a champion - zero wins.