,
UFC 'working to secure' July date in London
The Edwards vs. Covington fight was not the original plan.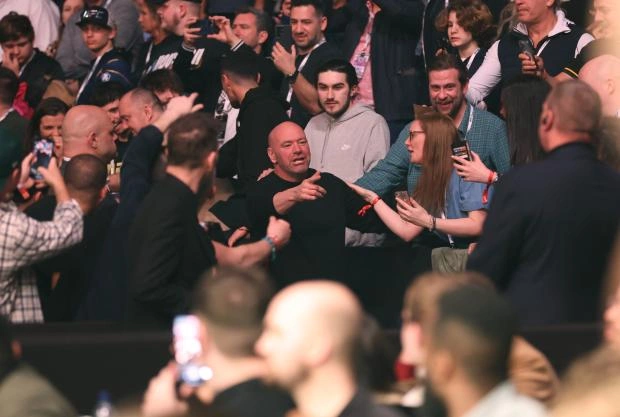 The UFC is "working to secure" a July date in London for Leon Edwards' next welterweight title defense against Colby Covington.
According to Sports Illustrated's Justin Barrasso, Combat Sports UK reported that the UFC intends to return to London for pay-per-view on July 22.
Edwards (21-3) has not lost a fight since losing to Usman by unanimous decision in 2015.
The 31-year-old worked his way to the title and scored the biggest win of his career at UFC 278 last August when he defeated Usman to capture the welterweight championship.
Edwards proved he's the real deal by winning their second rematch, and now he's reportedly in line to face one of the UFC's most polarizing stars.
In many ways, Covington is the exact opposite of Edwards as he is loud, opinionated, cocky and boisterous while Edwards usually lets his fights speak for themselves.
However, there is no doubt that Covington usually backs up his claims as he is 17-3 and previously held the interim UFC welterweight title.
Covington owns victories over Demian Maia, Rafael dos Anjos, Robbie Lawler, Tyron Woodley and most recently Jorge Masvidal, whom he defeated at UFC 272 last March.
Despite losing a couple of championship fights to Usman, Covington is still among the top potential opponents Edwards could face.
Edwards was loved by his home fans at London's O2 Arena at UFC 286 and there's no doubt the crowd will be in his corner against the American.