,
Tampa Bay Head Coach: Vasilevsky is the best goaltender in the world
The Russian goalkeeper helped the team to deal dry with the "Islanders".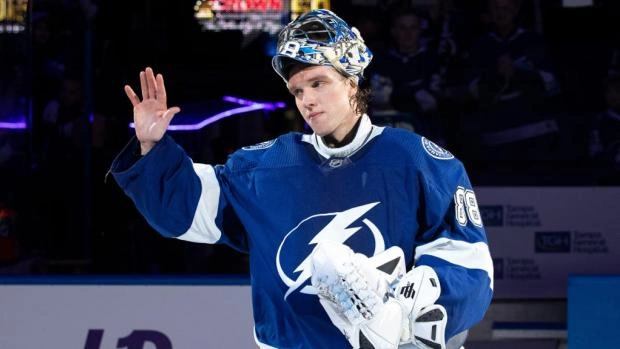 Tampa Bay Lightning head coach John Cooper named Russian Lightning goaltender Andrei Vasilevsky the best goaltender in the world.
"I believe that we helped him and that he appreciates it. In our opinion, he is the best goalkeeper in the world. Although even the best goalkeepers on the planet need you to play a little defensively, and we do it," his press service quotes him. NHL.
Vasilevsky saved all 38 shots in a 5-0 win over the New York Islanders.