,
Yevgenia Medvedeva: Malinin's component skating is still lame
An American skater of Russian origin took third place at the World Championships.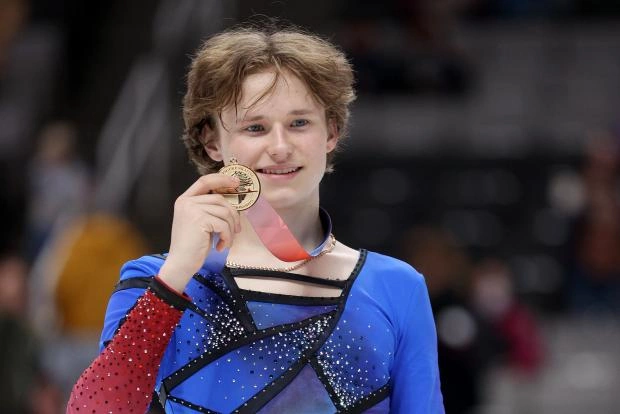 Evgenia Medvedeva shared her impressions of Ilya Malinin's performance at the World Figure Skating Championships.
"I noted during the commentary that if he does a good jump, they give him 3.5 points, and if he does spins - barely anythinh. They don't give him much plus points for lanes. His component, beautiful skating is lame so far. And if he can improve that, if he can get some twists and turns, then of course the points will be exorbitant. But he's still young. There's a lot of ambition and desire, I think we'll see," she said.
Medvedeva also compared Malinin to Olympic champion Nathan Chan, who was also criticized at the beginning of his career.