,
UFC legend Jose Aldo criticizes Conor McGregor
On Saturday, McGregor said he and Aldo should resume fighting in the boxing ring.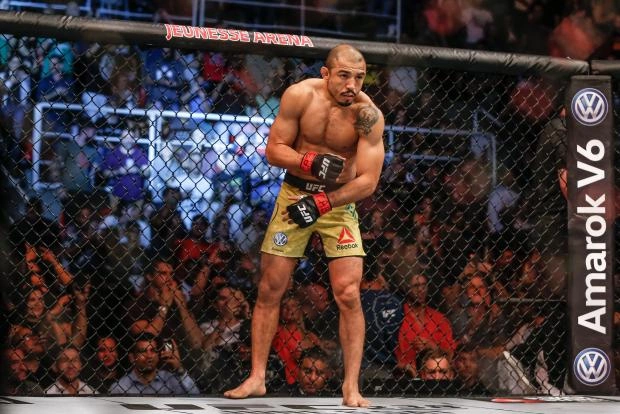 It's been more than seven years since Jose Aldo and Conor McGregor fought in the UFC cage, but their rivalry remains as alive as ever.
On Saturday, McGregor said that he and Aldo should resume fighting in the boxing ring: "Me and Aldo should box."
Aldo responded by calling McGregor a "jerk" and wondered if the current UFC star would actually fight him.
"He's only talking now because he has a fight booked and he's doing it to sell something, not to actually fight," he told MMA Fighting's Guilherme Cruz.
Aldo added that he and McGregor "should have fought in the UFC and he never wanted to."
In any case, the attention of the Brazilian is focused on something else. In February, he told Cruz that he plans to fight Floyd Mayweather Jr this year, and negotiations are ongoing.
"We're thinking more about this match because we've been in talks with Mayweather about Saudi Arabia for a long time," he said, per Cruz.
Aldo retired from the UFC after losing a unanimous decision to Merab Dvalishvili last August. He has since returned to boxing and earned a draw in his professional debut against Jeremy Stephens on Saturday.