,
Ilia Topuria will have his first celebrity fight in the UFC on June 17
According to Alvaro Colmenero, the Spanish-Georgian will face Josh Emmett. The win will take him to the top 5.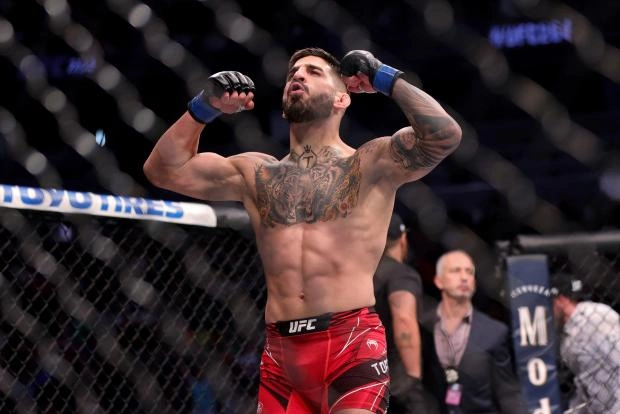 Ilia Topuria already has a new challenge. "We have a fight. See you soon," the Spanish-Georgian tweeted. Minutes later, ABC reporter Alvaro Colmenero made an exclusive report. Topuria will face Josh Emmett on June 17 in what will be his first all-star fight in the UFC.
What is still unknown is the location where the show will take place. Normally, the UFC holds Fight Night (lower rank events than PPV) at the UFC Apex in Las Vegas, although with more powerful billboards they are starting to take to the streets again to draw the audience into the stands. In fact, two Fight Nights had a mass audience this month and weren't held at the company's headquarters (Las Vegas and San Antonio).
Regardless of the venue, the fight is a great opportunity for Elijah. 26-year-old Topuria is ranked 9th in the UFC Featherweight rankings. He last fought in December 2022 and wanted to continue. He first listed July 8 as a potential PPV date. Brian Ortega was the contender he claimed, but the American first said that "I don't know him" and that he was "very far" in the rankings, and then said that he was recovering from an injury and would not be able to return anytime soon.
Josh Emmett is one of the biggest names in the division. At 38, he is ranked 5th in the rankings and just lost the Intermediate Division Championship in February. It was his third loss in his career. A good striker, Emmett excels with his punch. This will be his second all-star fight in the UFC. It's a risky fight for both, but a win will bring the title fight closer to the winner. In Topuria's case, if he wins, he will go top 5 at 145 pounds.