,
Nepomnyashchy and Din finished in a draw in the chess world cup
The Russian chess player had an advantage, but could not use it.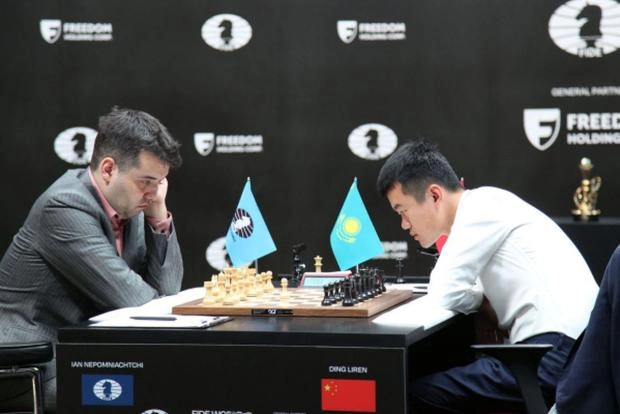 The first game of the match for the title of World Chess Champion between Russia's Jan Nepomnyashchy and China's Dean Lizheng ended in a draw.
Nepomnyashchiy, who played white, chose a rare variant of the Spanish game with the exchange of bishop for knight on the sixth move. The Russian Grandmaster gained an advantage, but the Chinese man managed to play in a concentrated way in defense. The tie was fixed on the 49th move.
The second game will be held in Astana on April 10. Din will play white.
Read also: Anatoly Karpov: Messi could successfully play chess