,
Tsitsipas hopes for a third Monte Carlo crown
Tsitsipas said he enjoys tactical clay fighting, a surface where he has won four of his nine titles.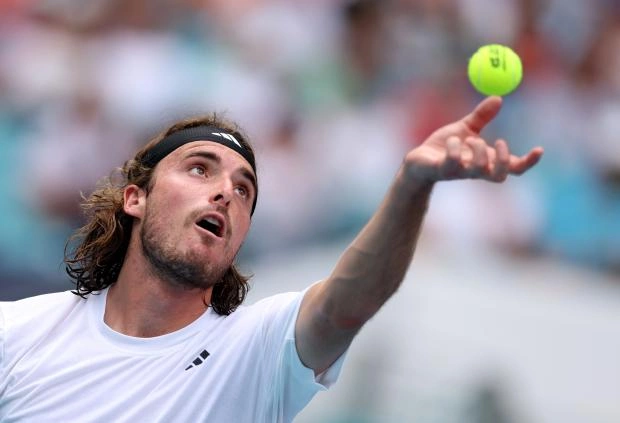 Stefanos Tsitsipas said he is enjoying a return to the European clay court season as the world No. 3 aims for a third consecutive Monte Carlo Masters title in preparation for the French Open starting next month
After losing the Australian Open final to world No. 1 Novak Djokovic in January, the 24-year-old Tsitsipas suffered early losses in Rotterdam and Indian Wells before losing in the fourth round in Miami.
"It's nice to be back on the clay court," Tsitsipas told reporters. "It's one of the most exciting parts of the year when the Monte Carlo tournament starts, it's my favorite place in the world. I want to win three titles. But I won't spend too much time thinking about it. I feel refreshed that we can start playing on clay again."