,
Fabio Fognini doesn't want his kids to play tennis: 'It's a hard life'
The Italian says that people do not realize what sacrifices you have to make to become a tennis player.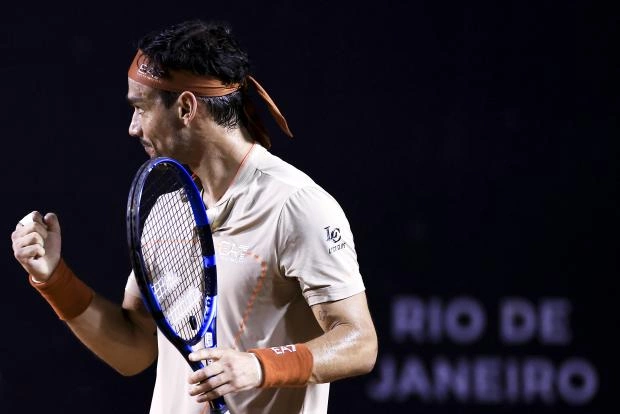 Italian tennis player Fabio Fognini was one of the best, winning nine titles and earning nearly $18 million. However, he does not want his children to follow in his footsteps: he says that the sacrifice that must be made to get all this is too much.
"It's a wonderful life, but at the same time hard. I always do this, even if it sounds bad: I would like my children not to play tennis. Because I know what I went to, what sacrifices I made my father ... It's not that I'm not ready to do this for my children, but it's difficult, because if you want to stand out, in our sport you have to put in a lot of effort, "said Fognini, father of three, in an interview published by The Washington Post.
"Perhaps" hard "is a strong adjective, because it's hard to get up at four in the morning to go to work. Our life is very beautiful, but there are a thousand difficulties in it," the Italian added. "You are alone, away from home and friends, travel, fatigue, time difference. There are many moments that the fans do not see. Those who are close to us, those who follow us know how hard it is. And to such You have to get used to things from childhood."
Fognini, who has three children with former tennis player Flavia Pennetta, nevertheless says that if his children want to become tennis players, he will support them. "Let them do what they want, and I'm not going to force them, but it's a hard life. Although at the same time I know that we are very lucky. To be able to earn a living in this way is a privilege," he insisted.
The Italian tennis player starts his career at the age of 35. He is currently ranked 97th in the world rankings and has only won one match this season. In recent hours, he withdrew from the Monte Carlo tournament due to a foot injury.