,
The Athletic included five Russian goalkeepers
In the first place was the goalkeeper, "Islanders" Ilya Sorokin.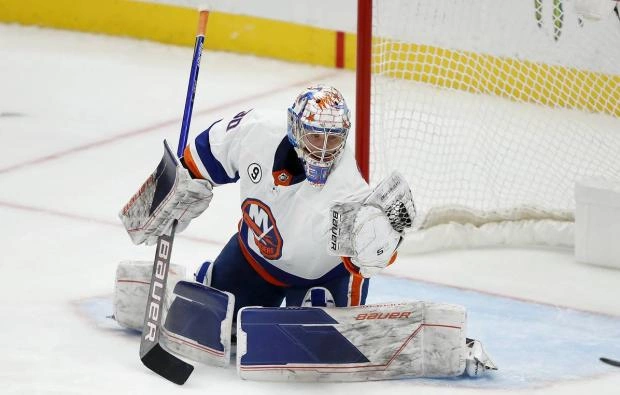 Five Russian goalkeepers have the right to claim the prize for the best goalkeeper of the NHL regular season "Vezina Trophy", believes The Athletic.
In first place in the top ten contenders, the publication put Ilya Sorokin from the New York Islanders, who saved the team from 52.7 missed goals.
5th place is taken by Andrey Vasilevsky of the Tampa Bay Lightning (27.5), 6th by Igor Shesterkin of the New York Rangers (25.0), 9th by Ilya Samsonov of the Toronto Maple Leafs "(18.6), 10th - Alexander Georgiev from the" Colorado Avalanche "(17.9).