,
Medvedev enters the duel with Zverev in Monte Carlo
Daniil Medvedev continues to break stereotypes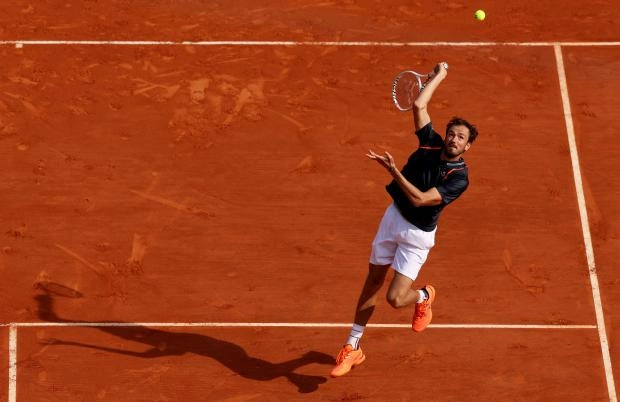 Russian tennis player Daniil Medvedev continued his powerful spring run by defeating Lorenzo Sonego 6-3, 6-2 in his first match of the year on clay courts in Monte Carlo.
Having just beaten Yannick Sinner in the final of the Miami Open for his 19th career title, a red-hot Medvedev scored his 25th victory in his last 26 matches.
Entering the challenge for his fifth title of the season, Medvedev raised his record to an ATP best of 30-3 with his 17th consecutive victory over the Italian.
Although Medvedev, who suffered four straight first-round losses at the French Open until the 2021 quarter-final series, has underestimated his clay skills in the past, he owns the clay victory over world No. 1 Novak Djokovic at the 2019 Rolex Monte-Carlo Masters.
The meeting between Daniil Medvedev (Russia) and Alexander Zverev (Germany) will take place on April 13.