,
Russian Cup winner "Tosno" will be revived
The team from the Leningrad region won the second most important trophy in 2018 - and disappeared at the same time.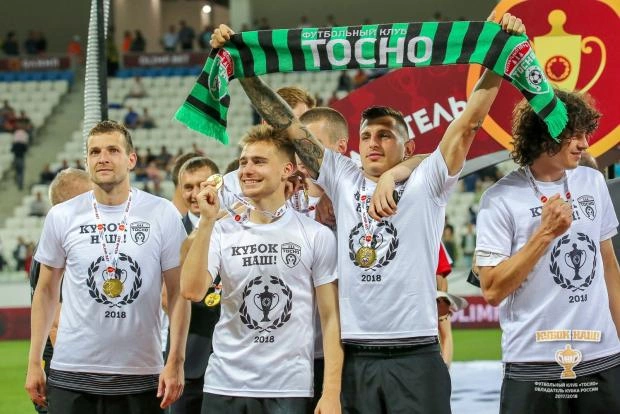 Football club "Tosno" will be revived under the former name.
The team will play in the fourth tier of Russian football - the championship and the Cup of the Northwestern Federal District, as well as in the championship of the Leningrad region.
"Tosno" existed as a professional club in 2013-2018. In the 2017/18 season, he played in the Premier League, where he took 15th place, but won the Russian Cup. At the end of the season, the club was disbanded due to financial problems.