,
"Very proud of myself": Lorenzo Musetti on the victory over Novak Djokovic
The Italian beat the first racket of the world in the third round match in Monte Carlo.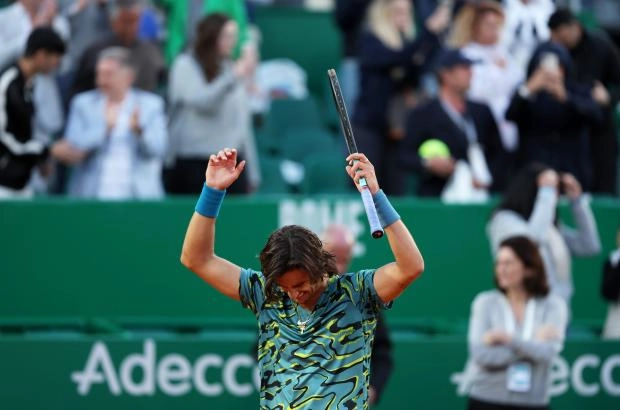 Against the 22-time Grand Slam champion he has never beaten, in difficult conditions that led to throwing chaos, delayed rain at the start of the final set and exhausted after play resumed, Italy's Lorenzo Musetti I pulled myself together and made a game.
"I'm trying my best not to cry because it's a really emotional win," Musetti said in an on-court interview. "Because it was a really long match, three hours of the match interrupted by the rain.
"Of course it wasn't easy conditions, it was a bit windy and cold in the beginning, not at all the way we used to play in recent days. So I think it matters, maybe twice. So I'm very, very, very proud I see it on screen and I try my best not to cry because it's still a dream to me."