,
Irina Voronkova helped Eczadzibashi reach the Champions League final
"Fenerbahce" with two Russians in the composition will not fight for the trophy.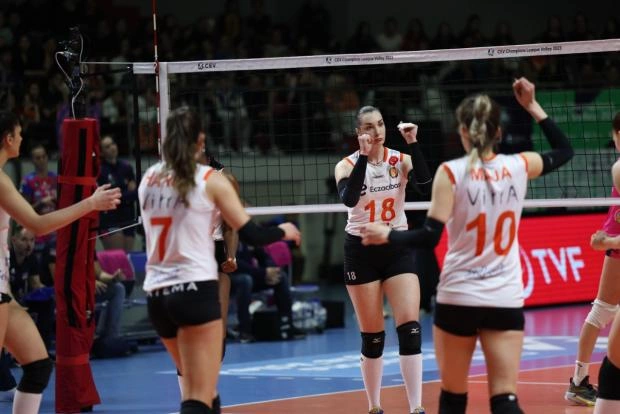 Turkish "Eczadzhibashi", which is played by Russian volleyball player Irina Voronkova, reached the final of the Champions League.
In the return semi-final match "Edzhzadzhibashi" beat the Italian "Igor Gorgonzdola" - 3:0 (25:22, 25:12, 25:21). Voronkova became the second player of the match in terms of performance, gaining 11 points. The first duel ended in favor of the Italians - 3:2.
The Turkish Fenerbahce, in which the Russians Arina Fedorovtseva and Anna Lazareva play, defeated Vakifbank 3:0 in the first match, also lost in the return in three games (22:25, 14:25, 22:25) and lost in golden set - 12:15. Fedorovtseva scored 9 points, Lazareva - 1.
The final, in which "Vakifbank" and "Eczacibashi" will play, will be held on May 20 in Turin.