,
Team USA thrashes Czech Republic in Women's World Cup semi-finals
The Americans scored nine goals.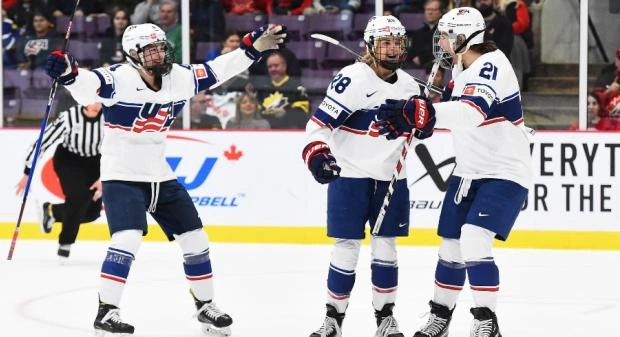 Semi-final games were held at the Women's Ice Hockey World Championship.
In the first semi-final, the US team defeated the Czech Republic - 9:1.
The Czechs scored Adela Shapovalivova (32). Americans scored Amanda Kessel (12, 39), Hillary Knight (25, 26), Abby Murphy (29), Abby Roque (36), Tessa Janeke (43, 48) and Carolyn Harvey (55).