,
Kucherova's three points helped Tampa beat Toronto
Ilya Samsonov was replaced after six missed goals.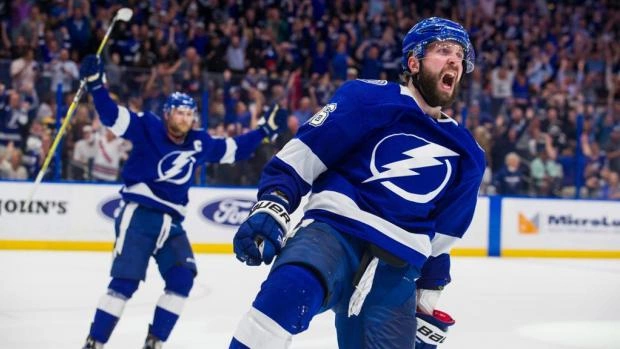 The Toronto Maple Leafs lost 3-7 to the Tampa Bay Lightning in the home match of the 1/8 Stanley Cup finals.
Toronto's Russian goalkeeper Ilya Samsonov was replaced after two periods: after making 23 saves, he conceded six goals, including three in the last six minutes of the second period.
Striker Nikita Kucherov scored a goal and made two assists for the guests. Another productive pass on the account of defender Mikhail Sergachev. Goalkeeper Andrey Vasilevsky deflected 28 shots.
Tampa took the lead in the series, 1-0.
Read also: Tarasenko's goal marked the beginning of the Rangers' victory