,
Kucherov entered the top three snipers of the Stanley Cup among Russians
The forward of "Tampa" was ahead of Sergey Fedorov.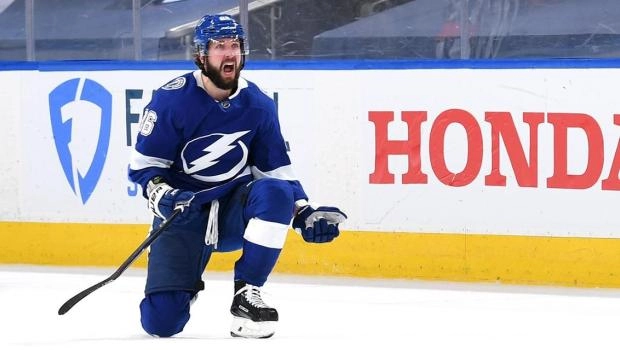 Tampa Bay Lightning forward Nikita Kucherov took 3rd place in the number of goals in the NHL playoffs among Russian hockey players.
The goal in the first match of the 1/8 Stanley Cup finals against the Tampa Bay Lightning (7:3) was his 53rd. Kucherov beat Sergey Fedorov (52).
Now the Tampa forward is second only to Alexander Ovechkin (72) and Evgeni Malkin (67).