,
Cristiano Ronaldo could be expelled from Saudi Arabia for crime
A local lawyer wants to achieve such a punishment for the Portuguese.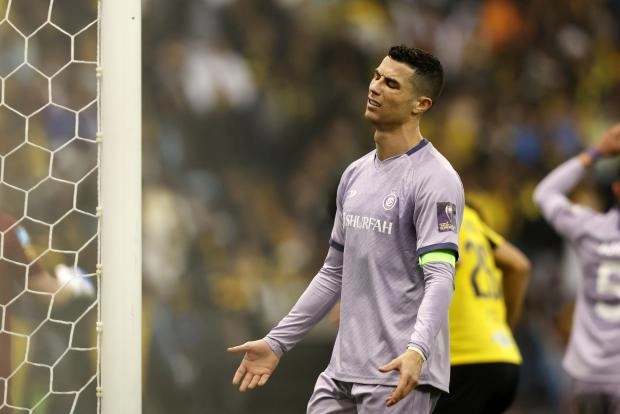 Portuguese striker Al-Nasr Cristiano Ronaldo may be deported from Saudi Arabia.
According to local lawyer Nouf bin Ahmed, the act committed by a football player in the national championship match with Al-Hilal (0:2) is considered a criminal offense. Opponent fans shouted the name of Lionel Messi to anger Ronaldo. He grabbed his groin in response.
"A publicly obscene act, which is one of the crimes punishable by arrest and deportation, if committed by a foreigner. We will file a petition with the prosecutor's office about this," bin Ahmed wrote on his page.