,
Andrei Vasilevsky refused to be replaced after six missed goals
Mentor "Tampa" praised this act.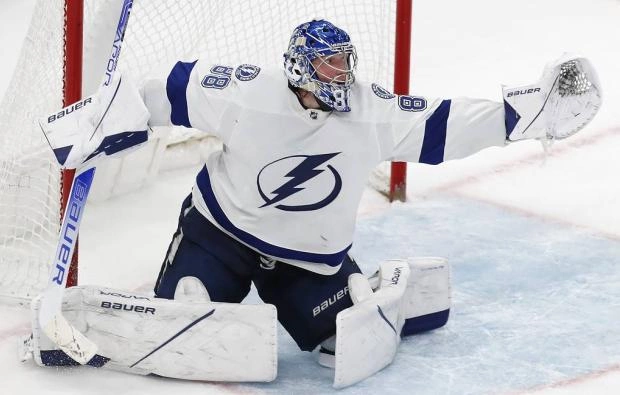 Tampa Bay Lightning goaltender Andrey Vasilevsky refused to be subbed after he conceded six goals in the Stanley Cup Round of 16 game against the Toronto Maple Leafs (2-7).
According to Lightning head coach John Cooper, he wanted to replace the Russian goalkeeper after the second period.
"Vasilevsky quickly stopped me. And that is why he is the best goalkeeper in the world. He does not leave the gate," the NHL press service quotes Cooper.
Vasilevsky repelled 30 shots in a duel.