,
Vladimir Tarasenko entered the top six Stanley Cup snipers among Russians
He now has 43 goals in the NHL playoffs.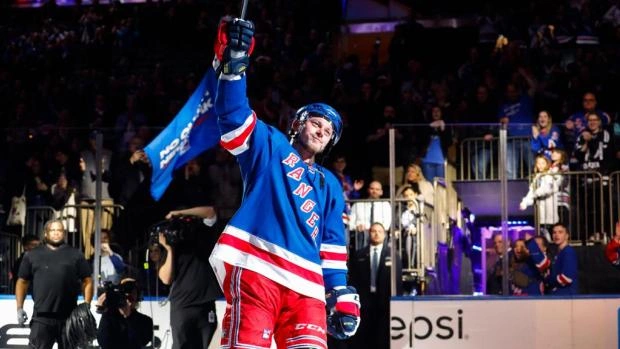 Forward "New York Rangers" Vladimir Tarasenko came out on 6th place in goals in the Stanley Cup among Russians.
The puck, which he threw in the 1/8 final match against the New Jersey Devils (5: 1), became Tarasenko's 43rd in the NHL playoffs. He beat Pavel Datsyuk and Vyacheslav Kozlov (42 each).
Above are Alexey Kovalev (45), Sergey Fedorov (52), Nikita Kucherov (53), Evgeni Malkin (67) and Alexander Ovechkin (72).