,
Alexander Kokorin from two attempts could not score a penalty in Cyprus
The Russian forward "Arisa" did not realize the 11-meter-earned one himself.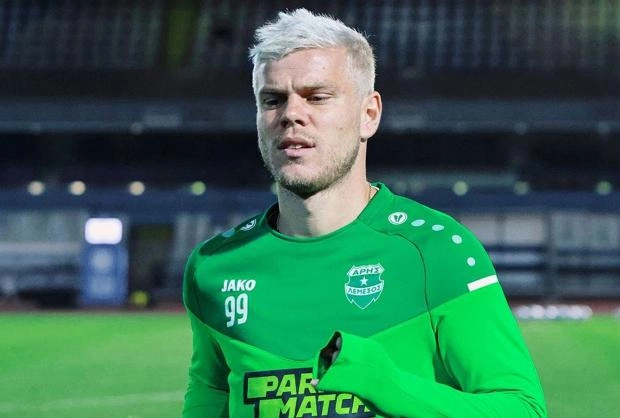 The Russian striker of the Cypriot "Aris" Alexander Kokorin did not convert a penalty from two attempts in the national championship.
In the 47th minute of the match with APOEL, he earned a 11-meter throw and volunteered to take it himself. Kokorin shot into the left corner, but goalkeeper Vid Belets parried the shot. Since the goalkeeper stepped from the end line before the kick, the penalty had to be taken over. Kokorin hit the same place, and Belets again took the 11-meter.
Kokorin scored 10 goals in 22 matches of the Cyprus Championship.