,
Four points of Sergachev and Kucherov did not save Tampa
The current Stanley Cup winner is on the verge of being eliminated from the playoffs.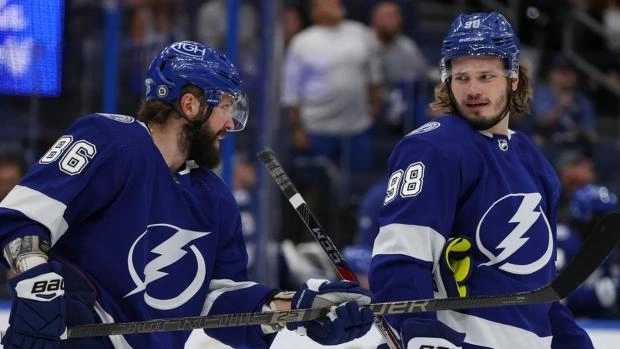 "Tampa Bay Lightning" in the fourth match of 1/8 finals of the Stanley Cup lost "Toronto Maple Leafs" – 4:5 in overtime.
As part of the hosts, a goal and an assist were scored by Russian defender Mikhail Sergachev, forward Nikita Kucherov made two assists. Goalkeeper Andrei Vasilevsky parried 32 shots.
Toronto goalkeeper Ilya Samsonov saved 27 shots.
"Maple Leafs" strengthened the leadership in the series – 3:1.