,
Nepomniachtchi and Dean tied in the 13th game for the world championship
None of the opponents received a significant advantage during the fight.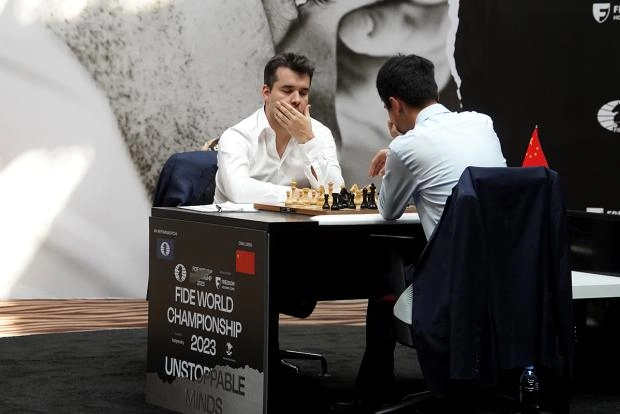 Russian Ian Nepomniachtchi and Chinese Ding Liren tied in the 13th game of the World Chess Championship match.
Nepomniachtchi played the Spanish game. The game with a series of inaccuracies did not give any of the opponents a significant advantage and ended on the 40th move.
The score in the match is equal - 6.5:6.5.
The final 14th game in the main part of the match will take place on April 28, Ding will play White.