,
Toronto's Samsonov lost to Tampa's Vasilevski
The Tampa Bay Lightning reduced the deficit in the series to one win.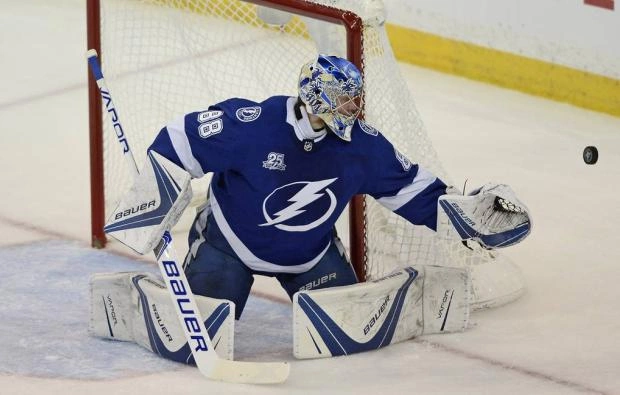 The Toronto Maple Leafs lost to the Tampa Bay Lightning 2-4 at home in the fifth game of the Stanley Cup 1/8 final.
Russian goalie Ilya Samsonov made 34 shots against the home team.
Andrei Vasilevsky, who played for visitors team managed 28 shots.
Toronto continues to lead the series, 3-2.
Read also: Media reported details of drunken incident with Valeri Nichushkin