,
"Barcelona" in the majority defeated "Betis"
The Catalans have kept a solid lead over Real Madrid.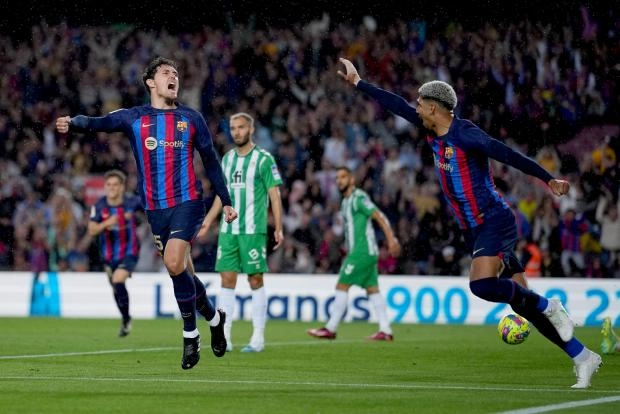 "Barcelona" in the home match of the 32nd round of the championship of Spain on football defeated "Betis" - 4:0.
Goals were scored by Andreas Christensen (14), Robert Lewandowski (36), Rafinha (39) and Guido Rodriguez (82 own).
Have "Betis" in the 33rd minute was removed defender Edgar Gonzalez.
Barcelona lead with 79 points, 11 points ahead of Real Madrid. "Betis" (49) is on the 6th line.