,
Ivan Bukin spoke about returning to the ice
Together with Alexandra Stepanova, he will perform in the show of Ilya Averbukh.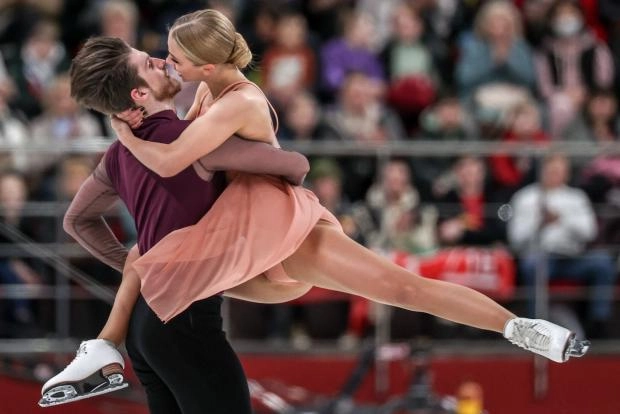 Ivan Bukin spoke about the resumption of training. The Bukin / Stepanova couple missed the 2022/2023 season, and in March, Alexandra gave birth to a daughter.
"We agreed that we would go out and ride calmly, recover, take our time, but it doesn't work out, you are so charged, there are so many emotions that you go out and work, and after three hours you're like, 'Let's go and rest a little. then you earn money, that is, you come to the conclusion that you adore this business and missed it very much. You can say that the 25th breath has opened, this is not the second, this is a deeper understanding, "he said.
The figure skater also emphasized that the couple returned to training three weeks ago and noted that Alexandra Stepanova entered the working mode well, recovery is easy for her.
The couple will perform on Ilya Averbukh's show "Favorite songs about the main thing" on May 4.