,
Dean defeated Nepomniachtchi to become the 17th World Chess Champion
The Chinese grandmaster achieved victory in additional rapid chess games.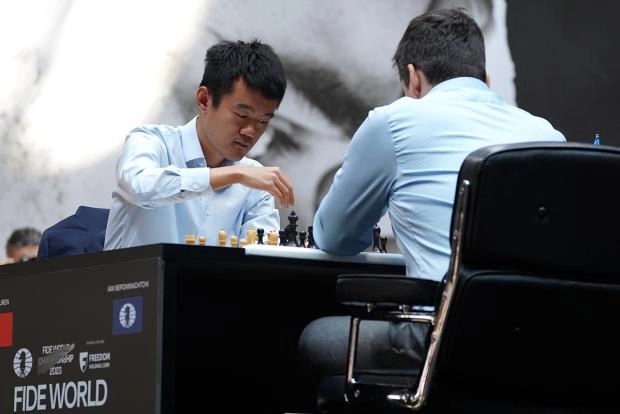 China's Ding Liren became the 17th world chess champion after winning a world championship match against Russia's Jan Nepomniachtchi.
Ding was successful in the extra games in rapid: the first three games ended in a draw, and he won the fourth. The match ended with a score of 9.5:8.5 in favor of the Chinese.
Dean received the chess crown from the Norwegian Magnus Carlsen, who was supposed to play Nepomniachtchi instead of him, but refused.