,
"Inter" won a strong-willed victory over "Lazio"
By the 78th minute of the match, the score was in favor of the Romans.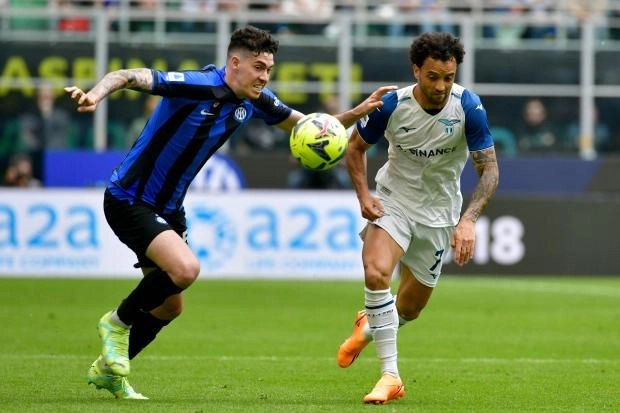 "Inter" in the 32nd round of the Italian Football Championship won at home against "Lazio" - 3:1.
On Felipe Anderson's goal (30), the Milanese responded with accurate shots from Lautaro Martinez (78, 90) and Robin Gosens (83).
The victory allowed Inter to climb to 4th place with 57 points. "Lazio" (61) is on the 2nd line.