,
"Tottenham" played three goals, but still lost to "Liverpool"
Londoners did not endure until a saving draw in a matter of minutes.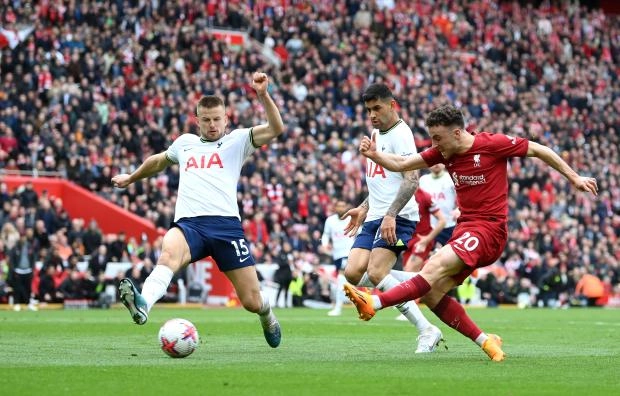 "Liverpool" in the 34th round of the championship of England won at home "Tottenham" - 4:3.
The hosts were leading after goals from Curtis Jones (3), Luis Diaz (5) and Mohamed Salah (15 pen.), but the Londoners managed to level the score - Harry Kane (40), Son Heung Min (77) and Richarlison (90 + 3) distinguished themselves . However, in the 95th minute, Diogo Jota brought victory to the Liverpool.
Liverpool finished in 5th place with 56 points, beating Tottenham Hotspur with 54 points.