,
Medvedev named three reasons for his unexpected defeat at Roland Garros
The main contender for victory in the tournament flew out in the first round.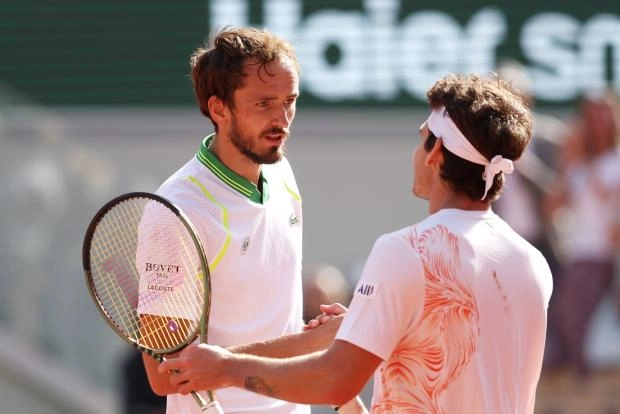 On the eve of the French Open, there was a real sensation with a minus sign for Russian tennis.
One of the main favorites of the tournament, Daniil Medvedev, already in the first round lost to the little-known Brazilian Cebuito Thiago, who occupies 172nd place in the world ranking.
A few hours after the sensational defeat, the Russian recovered a little and tried to explain his failure.
"During the match there was a strong wind in my direction, the court was too dry and I also ate clay," the athlete explained.