,
UFC unexpectedly terminated the contract with the Russian fighter
It happened after the last defeat.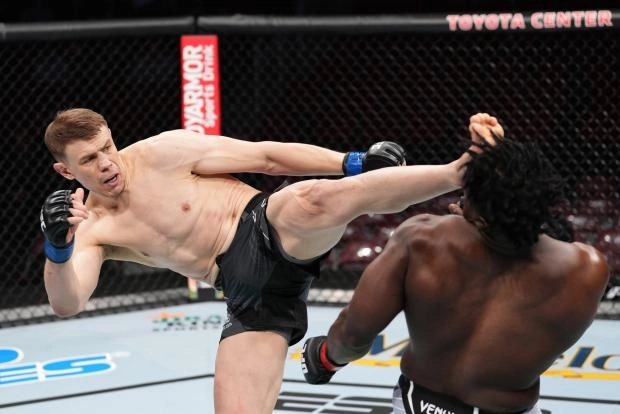 Last weekend, Russian fighter Maxim Grishin lost to Brazilian Philip Lins at the UFC tournament in Las Vegas.
And just the day before, the league announced the early termination of the contract with the Russian, which looks quite unexpected.
By tradition, the promotion dismisses fighters after a long series of defeats without any victories.
Grishin, after Sunday's failure in five fights, had three failures and two won fights, which is not considered critical statistics.
However, 39-year-old Grishin was fired from the UFC, which only confirmed the league's announced course to part ways with older athletes.