,
Matter of time: Volkanovski promised to take away the belt from Makhachev
The Australian wishes the Russian athlete to retain the title.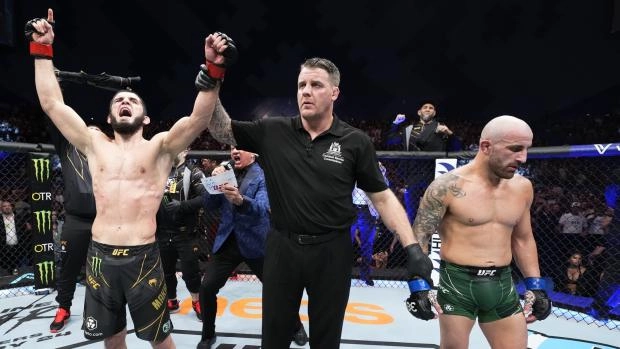 UFC featherweight champion Alexa Volkanovski speculated about a future fight between Charles Oliveira and Benil Dariush, the winner of which will most likely become the next contender for a title fight.
As Volkanovski explained, he really wants Islam Makhachev, to whom he lost the February lightweight bout, to retain the belt in any case.
Of course, it is difficult to suspect the Australian of deep sympathy for the Russian fighter. Moreover, the reason for such a desire has deeper roots.
"Whoever Islam has to fight later - with Dariush or Oliveira, I want him to retain his title. Let him keep it until I come for him again. I'll still take the belt from him. It's just a matter of time. But I would like to do it in a fight with Islam," the Australian athlete explained.