,
Elon Musk vs Mark Zuckerberg fight under the auspices of the UFC
The head of the promotion personally organizes the fight.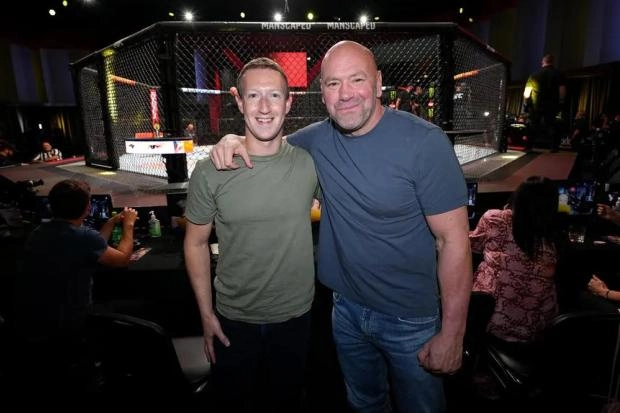 UFC President Dana White said that he would personally decide on the organization of the fight between two billionaires - Elon Musk and Mark Zuckerberg.
According to the businessman, although the fight will have the status of an exhibition, it will be held under the auspices of the strongest fighting league in the world.
White assures that both rivals are determined and have said too much about each other to retreat at the last moment.
As for the venue for this match, the head of the UFC would like to organize it at the promotion's home arena in Las Vegas, but does not exclude the possibility that Musk and Zuckerberg will fight in the Rome Coliseum.