,
Volkanovski regained his leadership in the ranking of the strongest fighter
He managed to move John Jones himself.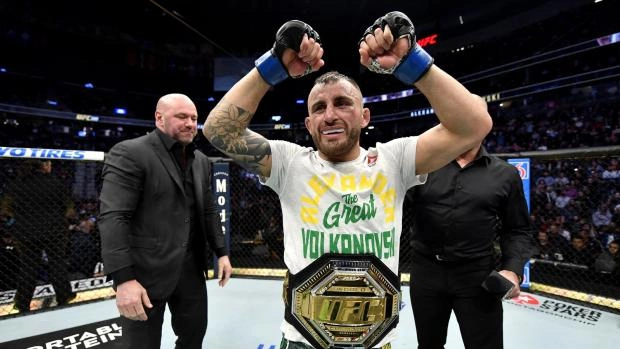 The updated rating of fighters of the planet, regardless of the weight category (P4P), has undergone changes at the very top.
Former Aussie leader Alex Volkanovski edged out American Jon Jones and returned to the top spot after a recent successful featherweight title defense against Yair Rodriguez.
The top three also include the champion of the UFC lightweight division Islam Makhachev, who previously expressed his disagreement with the ratings.
According to the Russian fighter, Jones, who had the only fight this year after a long break, does not deserve to be considered the best of the best.
As for the Australian ahead of Makhachev, his Russian won back in February 2023.