,
UFC decided on the date of the rematch between Makhachev and Oliveira
The rivals will meet a year later at the same venue.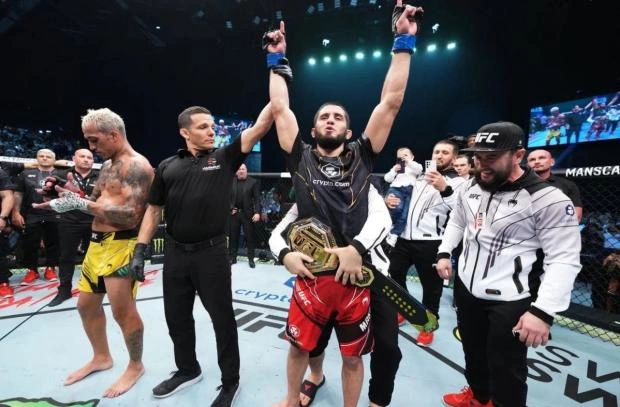 The World's Strongest Fighting League has approved a rematch between lightweight champion Islam Makhachev and Charles Oliveira.
Despite the previously stated reluctance of the Brazilian, who cited his unpreparedness for the rematch, the fight will take place where it was expected.
On October 21, the Russian will challenge Oliveira for the second time at UFC 294 in Abu Dhabi. This is already the official decision of the league.
The rivals met for the first time a year earlier and also in Abu Dhabi, where Makhachev defeated the Brazilian early and became the division champion.