,
Justin Gagey unexpectedly knocked out Dustin Puryear in the UFC event
No one expected this outcome.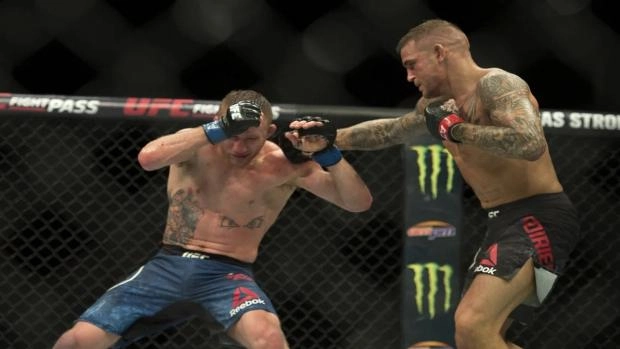 In the main event of UFC 291, held in Salt Lake City on the night of July 30, two top lightweights Dustin Puryear and Justin Gaige met.
Experts assessed the chances of the rivals as absolutely equal, and the audience expected a tough fight until the final round.
The fighters confirmed their pre-fight advances, the fight was absolutely equal until Gagey successfully applied a high kick in the second round and knocked out his opponent.
The referee immediately stopped the fight, which ended abruptly, recognizing Gagey's twenty-fifth career victory with four losses.
Puryear has twenty-nine victorious fights left, and this failure became the eighth in mixed martial arts.
By the way, the rivals have already met five years ago, and then Puryear won by technical knockout. Today, Gagey responded no less spectacularly.