,
Joshua-White fight canceled due to positive doping test
This is the second positive result that Dillian White has been convicted of.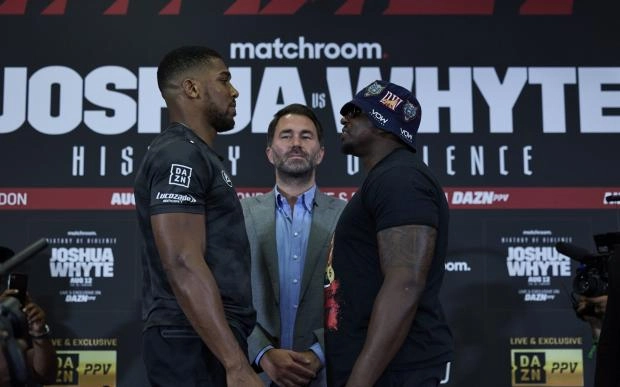 Dillian Whyte will not be able to box next Saturday, August 12, in London. The World Anti-Doping Agency (WADA) on Saturday informed Matchroom of an adverse doping control result. The 35-year-old English boxer has tested positive for a currently unknown substance. Neither Matchroom nor WADA provided further details on this matter.
This is White's second positive doping test. The Englishman already had an unfavorable result on July 17, 2019, three days before his WBC knockout fight against Oscar Rivas.
In this case, since it was a test taken by the United Kingdom Anti-Doping Agency (UKAD), the British Boxing Federation (BBBofC) allowed him to fight because according to their rules, for a positive result to be effective, it must be approved by the National Anti-Doping Commission. The case was heard and White was eventually acquitted in December for lack of evidence.