,
Messi made history and received his eighth Ballon d'Or
The Argentine striker received the award, given annually to the world's best footballer, for the eighth time.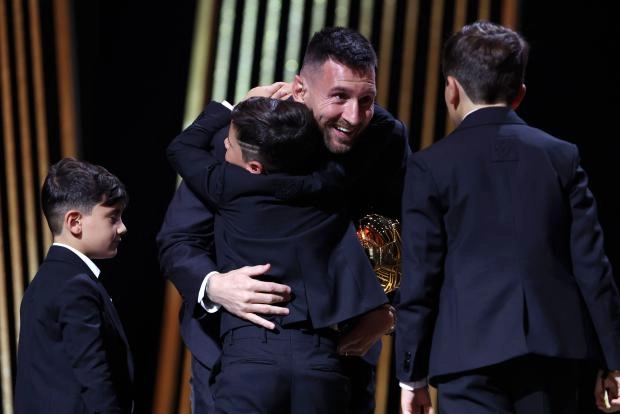 Argentina captain Lionel Messi was awarded the 2023 Ballon d'Or on Monday, October 30, at the Théâtre Chatelet in Paris, France. The 36-year-old footballer, originally from Rosario (Argentina), was chosen as the winner of the trophy awarded to the best footballer on the planet for the eighth time (2009, 2010, 2011, 2012, 2015, 2019 and 2021). This is a record figure, with which he now has three more awards than the second player on the list, Cristiano Ronaldo (five awards).
Messi was ahead of Norwegian Erling Haaland and Frenchman Kylian Mbappe in terms of the number of votes.
During his acceptance speech, Lionel Messi dedicated a few words to Diego Armando Maradona on his birthday.
"I want to mention Diego one last time. Today is his birthday, so I think there is no better place to wish him a happy birthday, surrounded by players, technicians, people who love football the way he loved it. So. , wherever you are, happy birthday Diego, this is for you too. I share this with you and with all of Argentina," he said.
Messi joined Inter Miami in July and immediately made his presence felt, helping the team win the 2023 League Cup. In total, he made 14 appearances in all competitions, scoring 11 goals and providing eight assists in his first half of the season as an Inter Miami player.
The Women's Ballon d'Or winner was Aitana Bonmati, a La Liga and Champions League champion with Barcelona, where she was named Most Valuable Player, and the 2023 World Cup with Spain, where she was also awarded Best Player. .