,
Adidas releases special rings and limited-edition boots in honor of Lionel
The gold rings will be auctioned off at the end of 2023, with the proceeds going to charity.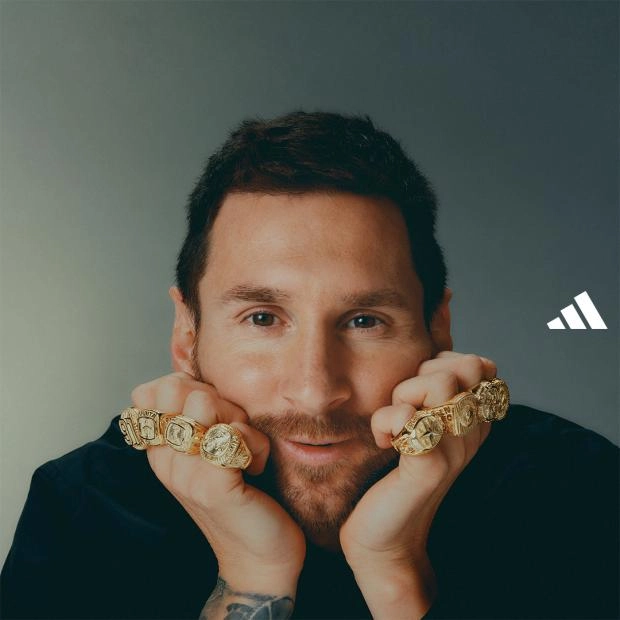 Lionel Messi reached an unprecedented milestone in his career by winning his eighth Ballon d'Or, an achievement that prompted sportswear brand Adidas to create eight iconic 14-karat gold rings. Each of these rings has a unique design that pays tribute to Leo's achievements in each of his golden balls.
These gold rings, symbolizing each of the awards Messi has received, will be auctioned later this year. The peculiarity is that all funds raised will be directed to a charity chosen by Messi himself in collaboration with Adidas.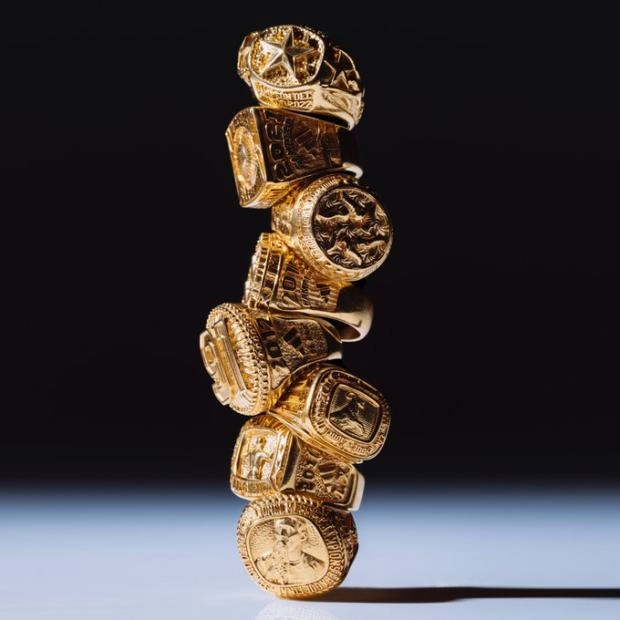 To commemorate this historic moment in Messi's career, Adidas has also released a limited edition X Crazyfast.1 Messi "El Ocho" boot. This new release reimagines the X Crazyfast boots that Messi wears on the pitch with a new colorway inspired by the golden hues of the Ballon d'Or award.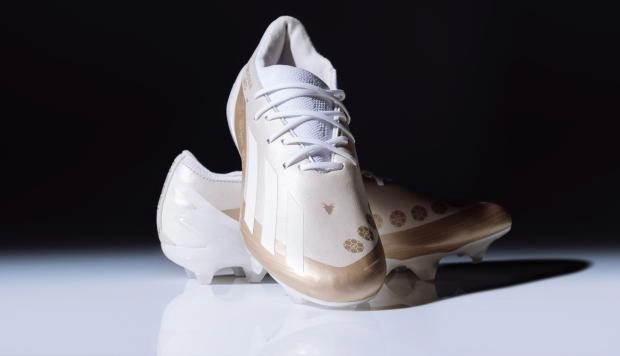 A distinctive feature of the shoe is the presence of eight balls on the side of the shoe, representing each of the eight awards Messi received as the world's best player. In addition, each shoe features a golden goat's head just below the laces, a symbol that has become synonymous with Messi's prowess in football. The words "Best in the World" appear on the outside of the boot in bold, embossed print, further highlighting the player's accomplishments.
X Crazyfast.1 Messi "El Ocho" is distinguished not only by its design, but also by its quality. These boots are made from the same materials Messi uses on the pitch, ensuring quality, Burrito tongue and HybridTouch outer.
The design of the boots includes the names and birth dates of Messi's children. Of course, there is number 10, under which the Argentine star performs. The final insignia on the soles includes the year of each of his Ballon d'Or victories.
The German company has been the Argentine player's sponsor since 2007, four years after his Barcelona debut. In February 2017, their bond was strengthened by signing a lifetime contract as long as the player remains active. In addition, Adidas is also one of the main sponsors of Inter Miami FC and Major League Soccer (MLS).