,
Hasbik signed a five-year contract with the UFC
A lot of Western fighters will have to answer for the unkind things they said to him.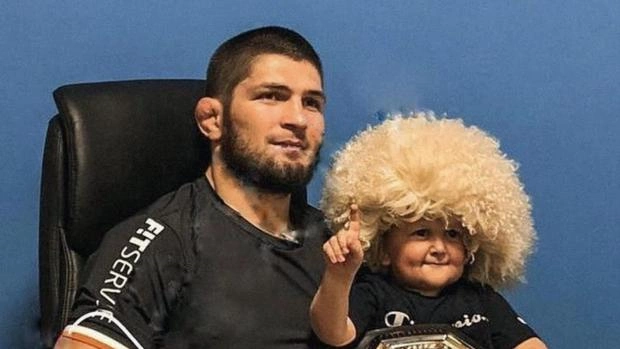 Until yesterday, Khasbulla Magomedov, a resident of Dagestan, whom we know as Khasbik, was just a famous blogger, including in the world of martial arts.
Many Western fighters, including Conor McGregor, were quite derisive about his activities.
Now some particularly vocal celebrities will have to tone down their fervor. Hasbik signed a real contract with the world's strongest league for five years.
Twenty-year-old Khasbulla Magomedov is a special man. His height is only ninety-three centimeters, and his weight is eighteen kilograms.
Doctors have never been able to figure out what happened to his body. But this did not break Hasbik - now he has become not only a blogger, but also a UFC fighter.