,
Islam Makhachev promised to become the best fighter of the world in a year
The Russian now holds the lightweight title.The Russian now holds the lightweight title.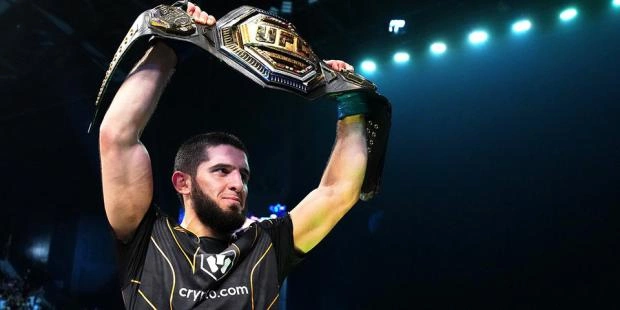 After beating Brazilian Charles Oliveira at UFC 280 in Abu Dhabi, Russian Islam Makhachev not only won the lightweight division, but also broke into the top three best fighters in the world regardless of weight classes.
Islam is clearly not going to stop there. "I think that in a year, maximum one and a half, I will be on the first line of this rating," - promised the Russian fighter.
By the way, the second place is taken by Alex Volkanovski, the Australian featherweight champion, who Makhachev is very likely to fight next year.
Most experts are already betting on Islam in this fight, so his promise to become the best in the world is not based on nothing.