,
Volkanovski is being talked out of the fight with Makhachev
Most experts predict a complete defeat for the Aussie.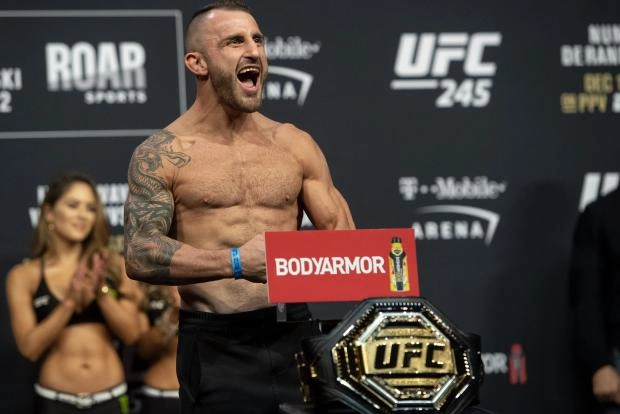 So far the fight between lightweight champion Islam Makhachev and welterweight champion Alex Volkanovski has only been discussed.
But too many people want to see this confrontation to be put aside.
However many experts and athletes believe the Russian Makhachev is a clear favorite, while many predict a complete failure for the Australian Volkanovski.
The same opinion is held by the Russian fighter's manager Ali Abdel-Aziz, who is trying to dissuade Alex from agreeing to the fight.
"I have a lot of respect for Volkanovski, and I don't want him to ruin his championship legacy that he's been building for years. If he goes out against Islam, it will be over for him in two rounds at most. And then the champion won't be the same. He shouldn't agree to that fight," said the specialist.