,
Jan Blachowicz found a way to refuse to fight Magomed Ankalayev at the UFC
The Pole saw a more interesting prospect ahead.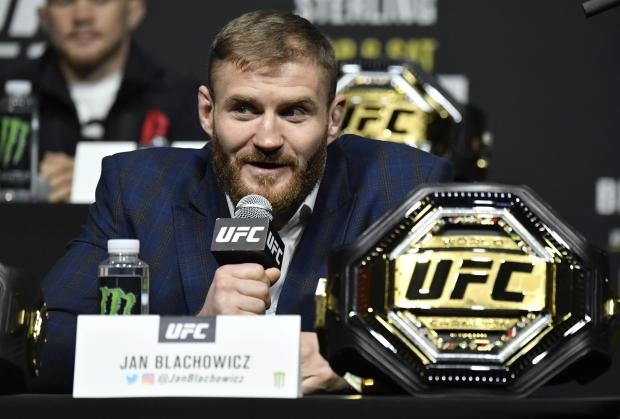 The scheduled fight between Polish UFC welterweight champion Jan Blachowicz and Russian Magomed Ankalaev might not take place.
The thing is that at UFC 282 the title fight between champion Jiri Prochazka and Glover Teixeira will take place.
The management of the league has not yet decided on a replacement fighter for that fight, and Blachowicz is one of those who may be appointed.
Given that the replacement fighter is later more often than not the main contender to be the champion's opponent, the Pole saw this as a good prospect for him.
"A title is a title. It's always more important. I'll be ready to give up my plans and have a full championship fight," Blachowicz explained.