,
Overwater Bungalow, Seaplane Flight: The Perfect Honeymoon in Bora Bora
The island is a real paradise, surrounded by warm azure waters that beckon to swim at any time of the year.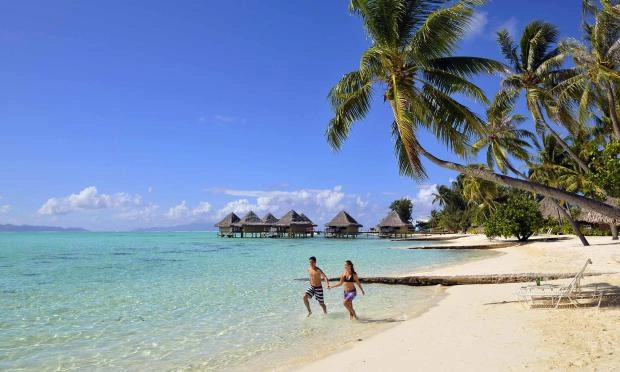 So you've found the love of your life and promised to be together forever at your dream wedding ceremony. This joy deserves to be continued on a honeymoon you will never forget. And one place worthy of such happiness is Bora Bora, a small island that is part of the French Polynesian archipelago in the South Pacific.
You have probably heard of the island due to its many luxurious resorts and unearthly beauty. But there is more to this place than meets the eye. Here's how to plan the perfect Bora Bora honeymoon.
Why Bora Bora?
The island is a real paradise, surrounded by warm azure waters that beckon to swim at any time of the year. Its landscape is lush, the food is divine and the hotels are world class. But above all, it's as secluded as it gets, you feel like you're alone for miles around.
How much does a honeymoon in Bora Bora cost?
Let's not embellish: a honeymoon in Bora Bora can cost a pretty penny. The average cost of a Bora Bora honeymoon is between $5,800 and $7,000, depending on the length of stay, the hotel you choose, and the activities booked. It also depends on where you are flying from and which airline class of service you choose. There are ways to save money, but it's important to be prepared to save up early or be prepared to splurge if you're short on time.
When is the cheapest time to go to Bora Bora?
The high season in Bora Bora usually falls between May and October. This is when the chances of rain or overcast are the least, making it quite a popular time for tourists. However, if you want to save some money on your holiday, it is best to avoid this period as demand is high and hotel supply is low. Instead, consider the seasonal periods in March, April, and November. Yes, the weather can be a bit erratic when it comes to clouds and rain, but the temperatures stay about the same (the temperature on the island usually never drops below 28 degrees. There will be less crowds, making it easier to book and keep hotel rates down.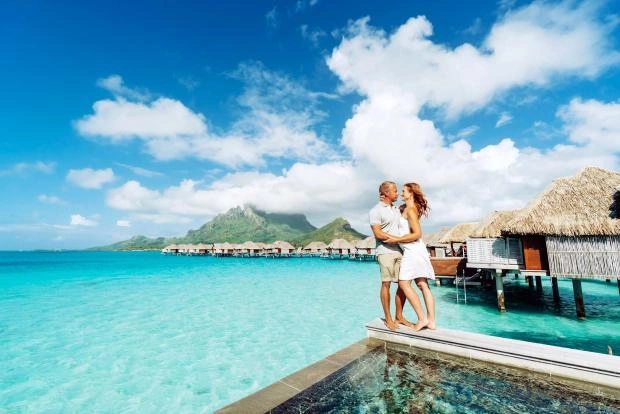 What is the best time for a honeymoon in Bora Bora? It depends on you. Again, summer weather is almost guaranteed to be perfect, but that also means more tourists. And if your wedding falls in the winter, you will have to wait a few months to go on your honeymoon. Instead, think of it this way: The best time to honeymoon in Bora Bora is when you feel like it. Choose a time that suits your schedule and your financial budget and enjoy the warm weather all year round.
What to do in Bora Bora?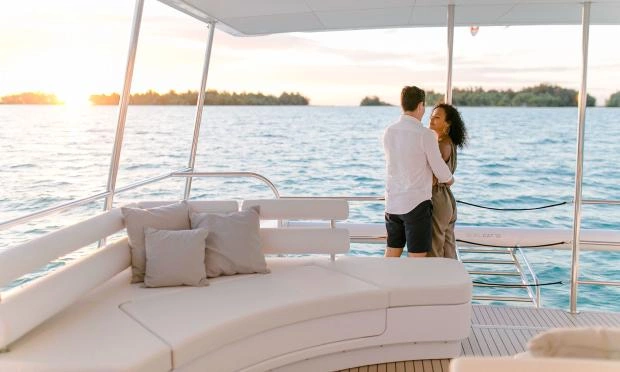 If for some reason you feel like you need to leave the comfort zone of your overwater bungalow or beachfront villa, you'll find plenty of exciting things to do with the love of your life in and around Bora Bora.
Swim with local wildlife.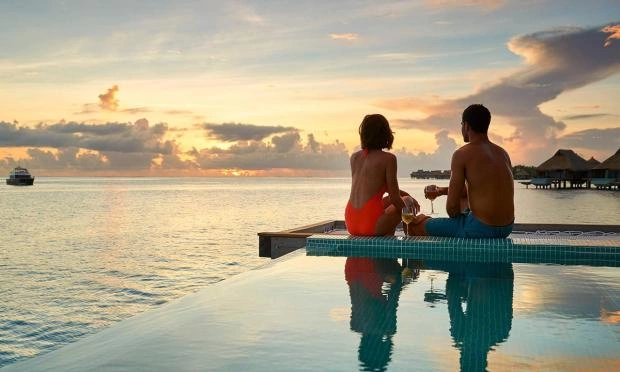 The waters surrounding Bora Bora are full of aquatic life, from blacktip reef sharks to sea turtles and colorful fish. And there are plenty of outfitters ready to take you on a yacht or a car around the lagoon. You can also go on private or group snorkeling safaris or excursions, including half-day and full-day trips, sunset tours and even night walks.
See the island from the air.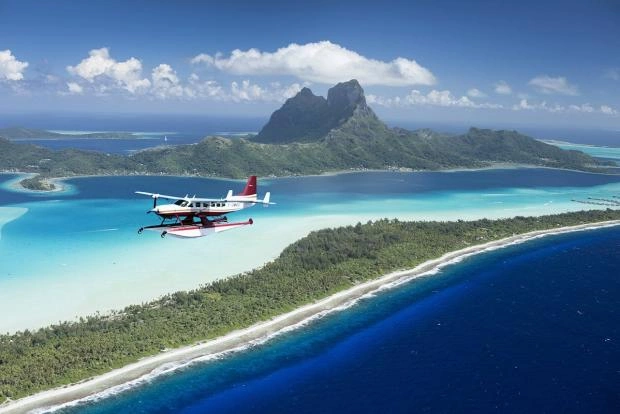 Experience the island in all its glory by helicopter or seaplane. Watch massive stingrays that seem to fly through the clear waters.
Climb to the highest peaks.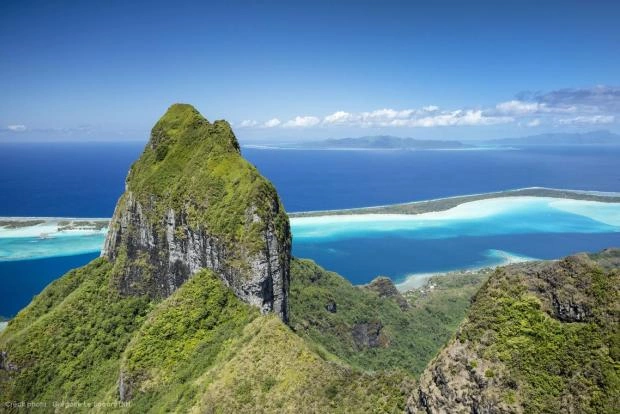 Bora Bora was formed by a now-extinct volcano, giving it many rocky cliffs and slopes to walk on. Those who want to work up a sweat together can climb its two highest peaks, Mount Pachia and Mount Otemanu. Both routes will take between six and eight hours to complete, making it a full-day adventure. And no matter what you choose, there are stunning views from the top for miles. Looking for something shorter? Check all available places on all tracks.
Explore the offers of your hotel.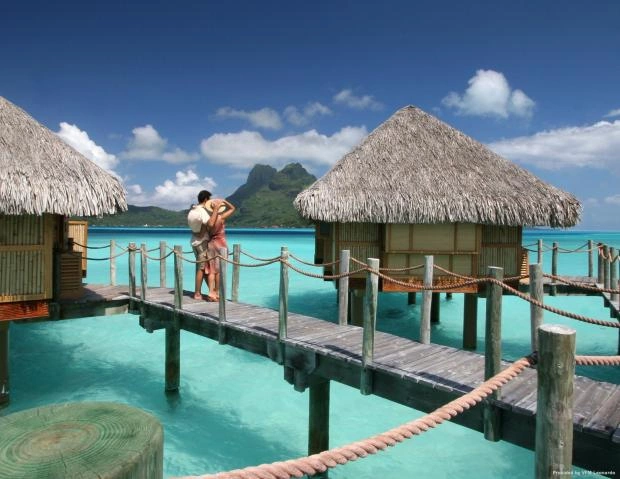 The resorts on Bora Bora are world class which means they offer specials and special offers. Check with your concierge to find out what's on the menu, from couples massages to private island dining to fulfill your honeymoon fantasies.