,
The best vacation spots in the world for couples
Wherever you go on a trip with your chosen ones, any trip almost always guarantees the exchange of exciting experiences and the opportunity to learn something new about each other.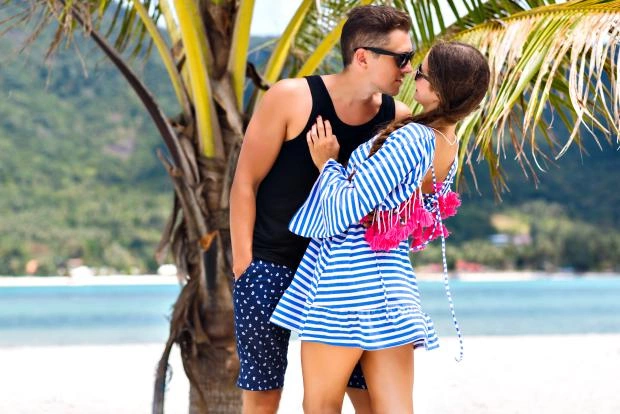 One of the best aspects of a relationship is having a constant travel companion. During a joint journey around the world, it is easy to reveal in your partner, and maybe in yourself, those sides that you have not seen before, learn something new about each other. For example, your girlfriend enjoys cliff diving, or your boyfriend can make friends with anyone, despite the fact that he can only speak one phrase in the local language. In addition, travel allows couples to find intimacy of a different kind than in ordinary everyday life. Let's talk about the best places in the world for couples.
Bali, Indonesia.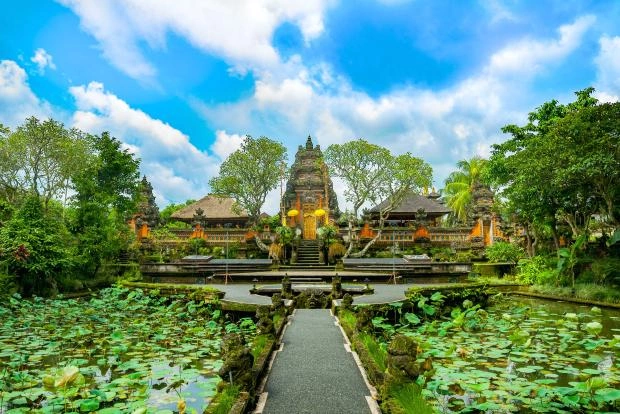 Bali is known as the "Island of the Gods". Here, any couple can easily find something to their liking. Hiking through lush greenery, monkey forests and rolling rice paddies, dancing to DJ sets and light shows until dawn, a myriad of beaches (from white sandy shores on the south coast to the more unexpected black sand you'll find on the north and west coasts) is all about Bali.
In addition to the historical temples and shrines for which the island is famous, there are also upscale resorts to suit all tastes.
Santorini, Greece.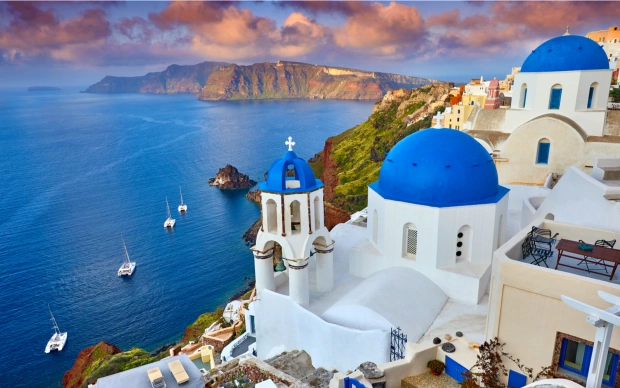 Santorini is a cloudy oasis that wraps travelers in an ethereal fantasy, so it's no wonder it's popular with honeymooners looking for the perfect honeymoon destination. The romance of the island largely pays off: wander the hilly streets surrounded by bright white walls and blue roofs, and watch incredible sunsets in the evenings. As soon as the sun goes down, the city lights up and houses, churches and restaurants shine like stars.
Safari in Tanzania.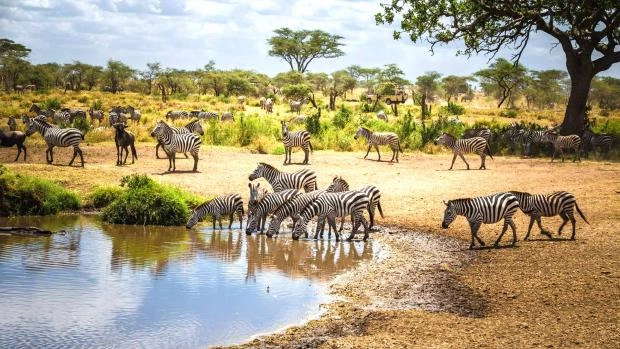 In addition to traveling to Tanzania to hike the fearsome Mount Kilimanjaro, many people visit the country for its incredible wildlife conservation sites and national parks. A trip on a safari will allow you and your significant other to have new experiences: see a lion in the wild, tour the African plains dotted with baobabs for the first time, meet someone from a local tribe. You will definitely want to visit the Ngorongoro Crater, the world's largest dormant and intact volcanic caldera.

The bowl shape creates a natural border for the animals, increasing the chances that safari lovers will be able to see all of the Big Five - lion, cheetah, rhinoceros, elephant and buffalo - on a tour. The Serengeti National Park is another popular safari destination due to the massive seasonal migrations of wildebeest and zebra, a large population of lions.
Tulum, Mexico.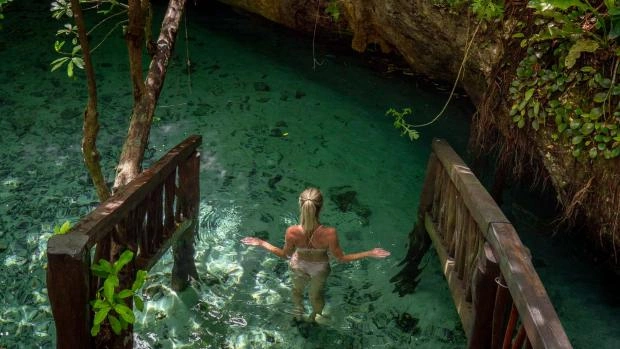 The two main pillars of many romantic getaways are intimacy and immersive experiences, and Tulum has plenty of both. You can alternate between relaxing on tropical beaches, snorkeling at the nearby water park, Xel Ha Park, swimming in a natural sinkhole (or cenote) and visiting Mayan ruins, which make up one of the most unspoiled sites of its kind. After a day full of relaxation, adventure, or both, the "icing on the cake" will be a drink at the bar, which is more like a jungle.
Whistler, Canada.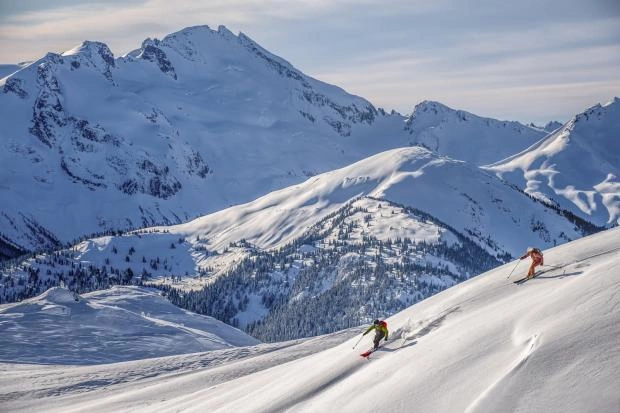 A great way to bond as a couple is to get active, and skiing in the Whistler and Blackcomb Mountains is great for both experienced and beginner skiers. You can head up into the mountains on numerous trails of varying intensity, admire the view of the snow-covered trees from aerial view from the spreading gondolas, take a lunch break and end the day in one of the slope bars. If after one day of skiing your legs give way and you are tired of downhill skiing, there is much more to do at the foot of the peaks. Whistler Village is a lively walkable center with bars, shops and restaurants.
Cappadocia, Turkey.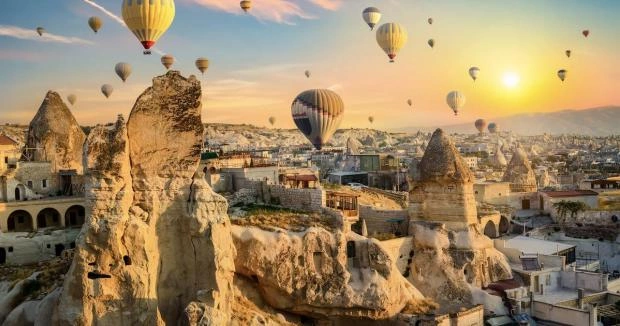 For a fabulous vacation, there is nothing more suitable than a landscape literally dotted with "fairy chimneys", which are tall thin stone cones on the rocky areas of Cappadocia. Cave churches, underground cities, and houses carved into the rocks create a whimsical aura usually reserved for a fictional world. Soaring high above the rocky terrain in a hot air balloon, you'll feel like wandering astronauts discovering civilization on the moon - either way, the otherworldly experience will leave you feeling childish wonder and awe again.
Paris, France.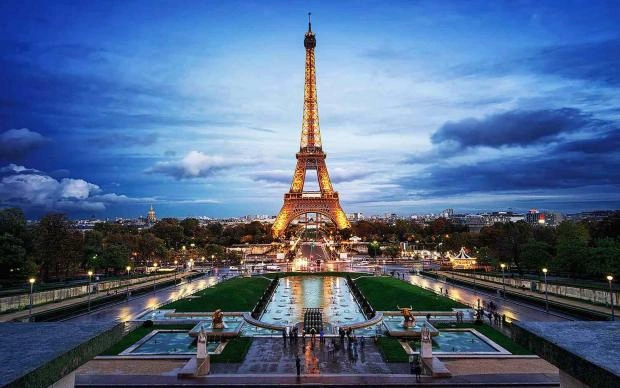 Most clichés have become clichés for a reason, as is the case with the romantic reputation of Paris. Looking at photos of couples in the City of Light, you can practically see the cartoon hearts in their eyes as they hug in front of the Eiffel Tower. Paris and romance go together like Valentine's Day and chocolate, anniversary dinners and candlelit evenings, marriage proposals and world-famous landmarks... it's no coincidence that Paris has them all.
Hakone, Japan.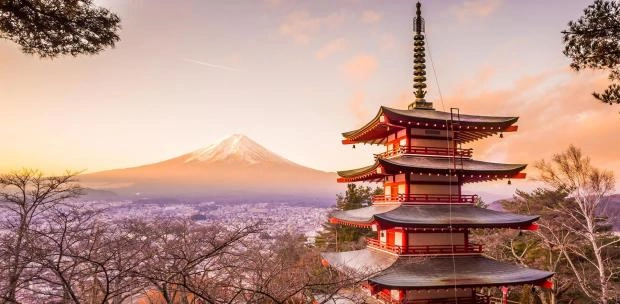 While not as romantic for cherry blossom walks as its neighbor Kyoto, Hakone is a day trip from Tokyo and offers secluded getaways in the most relaxing way: hot spring resorts. In addition to relaxing in the onsen (hot springs) at a traditional ryokan (Japanese inn), you can visit natural attractions such as Lake Ashi and Mount Fuji, or visit the Hakone Red Fire Engine Shrine and Open-Air Sculpture Museum. A lot of transport options are also more like mini-adventures: boats, cable cars, train routes through the mountains.
Northern Lights in Northern Norway.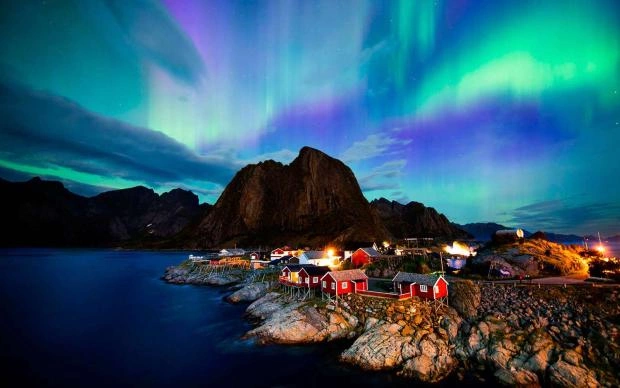 If you think stargazing is romantic, then this is the place for you. This region covers about a third of Norway and is considered the best place to see the northern lights from autumn to mid-April, while from May to July the sun is still visible late at night as a result of a phenomenon called the "midnight sun". Head even further north to Svalbard, Europe's northernmost inhabited region, to enjoy 24-hour daylight from April to August. At the opposite end, Svalbard has "polar nights" in January and February, when the night lasts about 24 hours, making the northern lights especially visible.
Porto, Portugal.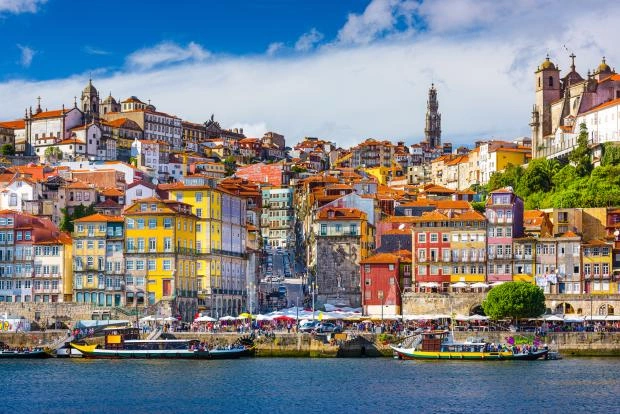 Porto is a coastal trading city that takes you back to earlier times with its cobbled streets, baroque churches and dominance of family businesses and port factories, the region's most famous exports. In the nearby Duoro Valley, you can visit the vineyards where wine has been produced for 2000 years, taste the wine, participate in the harvest, trample the grapes. In a city steeped in wine culture, you and your significant other can get drunk even without wine.
Amalfi Coast, Italy.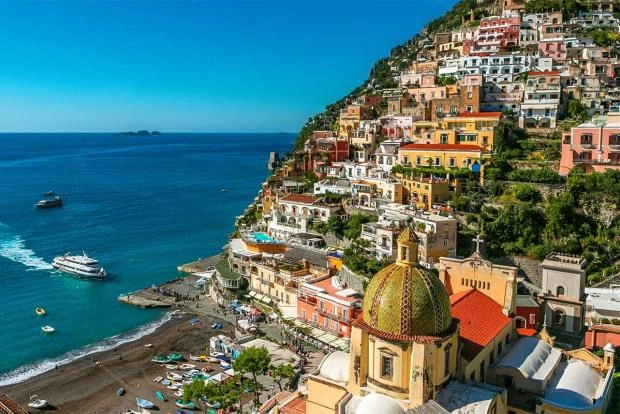 Known for its natural and architectural beauty, the Amalfi Coast is an excellent choice for a romantic Mediterranean getaway. Enjoy nature, travel through small villages with picturesque sea views, visit famous sites such as the "Emerald Grotto" (Grotta dello Smeraldo), medieval churches, gardens and museums. If you need privacy, you will find secluded hotels with ocean views and luxurious amenities here.
Buenos Aires, Argentina.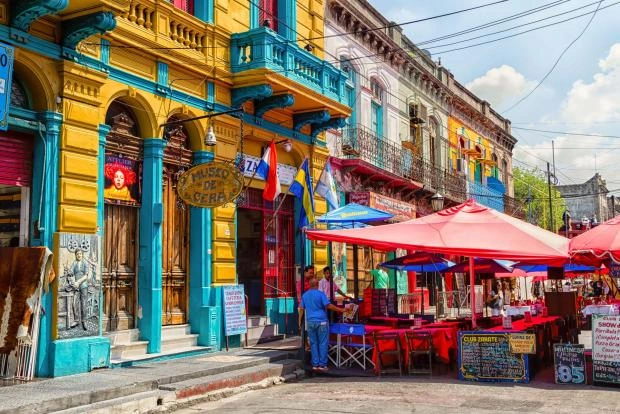 In the bustling capital of Argentina, you and your significant other will have no shortage of entertainment. Here you will find live entertainment, many restaurants and bars. We also recommend visiting the lively La Boca area, famous for tango dances and a walkway lined with artisan workshops, houses and shops painted in bright primary colors.
Whitsunday Islands, Australia.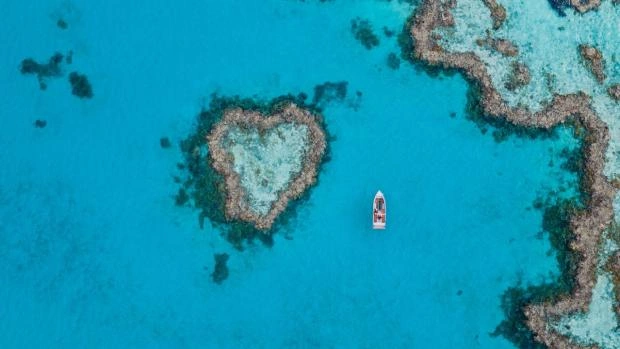 Located in the heart of the Great Barrier Reef, the 74 islands off the coast of Queensland offer incredible experiences. Whitehaven Beach is one of the most famous white sand beaches on the islands and despite being a popular destination for tourists, it stretches over 4 miles making it easy to find your own spot. In addition, you can take some truly unforgettable and romantic excursions, such as flying over the Heart Reef in a helicopter, snorkeling on the Great Barrier Reef.
Barbados.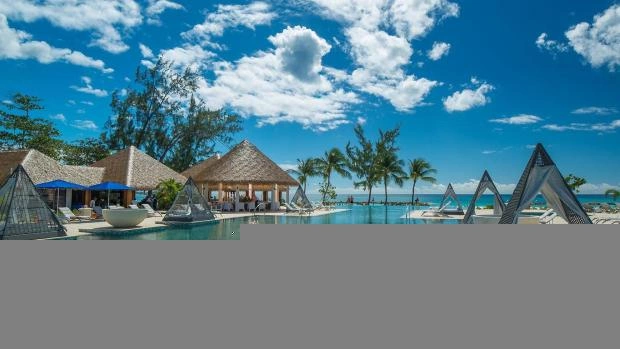 On the west coast of Barbados, there are several upscale resorts with a variety of offers to make your Caribbean vacation even more unforgettable. Embark on classic island excursions such as snorkeling, private boat trips, visit local attractions such as the picturesque Hunt Gardens and Rihanna's childhood home. To experience local cuisine and culture, enjoy an upbeat Friday night at Oistins fish fry or sample the island's finest rum at the Mount Gay rum distillery. You can also relax just enjoying the beautiful beaches. No matter how active you are, Barbados is one of the best destinations for couples. Some hotels offer unique experiences for couples looking to intensify the romance even further. For an unforgettable dining experience, head to the bluff overlooking the water in a sultry, fire-decorated setting.
Dalmatian coast, Croatia.
For an unforgettable romantic getaway, charter a boat and sail along the coast of Dalmatia in Croatia. If you start your trip in Dubrovnik and end in Split, you will get a comprehensive view of the country, from maritime exploration to sightseeing in both small port towns and large ones. The busiest season here is from June to early September, but trips in October, for example, are a great option if you want a little more peace and privacy on the Adriatic coast.
Cotswolds, England.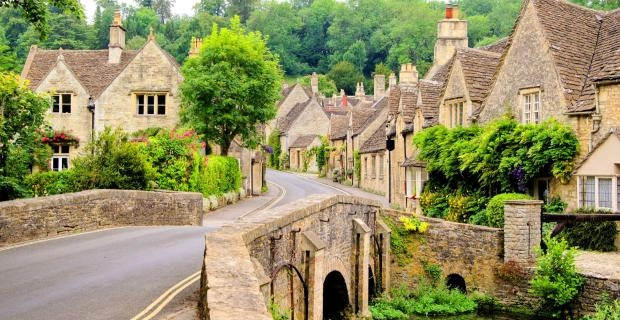 Immerse yourself in romance during a holiday in the beautiful English countryside. The hills and fields are dotted with some of the most quaint towns you'll ever find—popular stops include Stow-on-the-Wold, Bourton-on-the-Water and Castle Combe.
Kauai, Hawaii.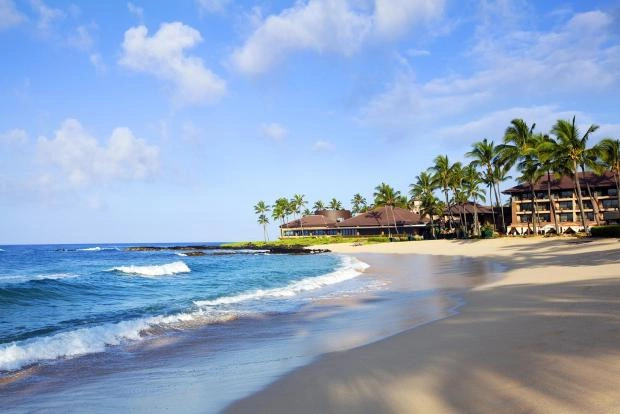 Find heaven together on a trip to Kauai. The island combines the best of the world with lush jungles and beautiful beaches so you can spend your days lounging on the shore and exploring its natural wonders on foot, by boat or by helicopter.